Joe Pera Talks With You: Season 2
(2019 - 2020)
You might also like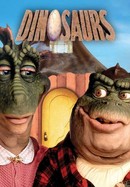 The Most Dangerous Animal of All
Rate And Review
Joe Pera Talks With You: Season 2 Photos
Audience Reviews for Joe Pera Talks With You: Season 2
Joe Pera is more relaxing than watching fog settle around Southern Appalachia on a cool autumn morning. Treat yourself. Soak up a little joy.

Simply brilliant. This is the definition of down-to-earth, wholesome comedy.

The best show on TV!! Heartwarming, funny, moving.

Nothing else like it. It's that feeing of the first time you realized you could cry in front of your SO. You could cry, red eyed, nose runny, and be held.

I think that this is one of the most genuine, lovable shows on television! As well as incredibly fresh! The series follows Joe as he lives in, interacts with, and supports his ever growing community of family and friends, and it is so encouraging to see a comedy show (and from Adult Swim no less) that is all about support, love, and human connection!

This show is a humanistic, existentialist masterpiece from someone who seems to understand what Mr. Rogers did and does that for adults effectively.

Just like the last season, this show delivers the laughs, heart, and unexpected depth that television so desperately needs right now. We need more of this, a lot more.

I love this show. It's a sweet kind of comedy that no one else is doing on TV. Completely original and endearing.