Kevin Can Wait: Season 2
(2017 - 2018)
Where to watch
Buy from $1.99
Free
Buy from $1.99
Buy from $1.99
You might also like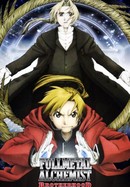 Fullmetal Alchemist Brotherhood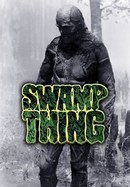 Rate And Review
Kevin Can Wait: Season 2 Photos
News & Interviews for Kevin Can Wait: Season 2
Audience Reviews for Kevin Can Wait: Season 2
Just reboot King of Queens. Leah was the reason Kevin was "funny" anyhow.

Why is this show still on the air? They cant come up with something better?

I used to like this show, but they made Kevin into an even more self-centered irritating person. I like his son-in-law and daughter but that is about it.

Sucks, if this was a football game, no pass would ever be caught unless yu count interceptions, the "jokes" and I use that term loosly are so telgraghed I know the punchline to the end of the show in the 1st 5 minutes.

This is the worst show I have ever seen. He is even uglier and more stupid than he used to be. He ceased being funny years ago. Leah has her own show which is great but she looks horrible also. Too much Botox and plastic surger. Do us all a favor and cancel the show

great show for everyone who likes comedy

Not liking S2,Leah is on too much and she's annoying.

So funny! Kevin James and Leah Remini have great chemistry!

Although 'Kevin Can Wait' is clearly trying with their off season cast changes however failure to explain the death of the original female lead hurts the start of Season 2. That being said, the addition of Leah Remini is a nice change of pace however the series still suffers from semi-cringe writing at times.

I quite liked the first season. There was a good dynamic between Kevin and Donna and they looked like a married couple who were great friends. Donna's interactions with Chale also added to the family dynamic. Season 2 started off bad and just got worse in the 2nd episode. The whole family dynamic has changed and it feels like its lost an important part which will never be replaced. I like Leah Remini as an actress but the character she plays is awful. It also seems like she and Kevin interact too similar to how they were in King of Queens.