Killjoys: Season 1
(2015)
Where to watch
Buy from $1.99
Buy from $2.99
Buy from $1.99
You might also like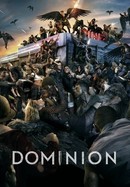 Rate And Review
Killjoys: Season 1 Photos
Audience Reviews for Killjoys: Season 1
Enjoyed every episode tremendously.

Wise cracking butt kicking bounty hunters from outer space. Nothing thought provoking. Only watched one episode.

speed science fiction with great female lead

A snarky clever show that doesn't take itself too seriously in a great way!

We are welcomed to a cluster of 4 habitable planets (or rather 1 planet and 3 habitable moons), which relies on a group of bounty hunters to police the quadrant. A duo quickly becomes a trio as they resque a brother and all sorts of adventures are had. All you gotta do is kick back with a glass and trust LUCY will get you home safely.

it has great potential and snappy dialogues, too. the characters are fun to watch but the production design could do better.

Fun. Doesn't get too deep, but easy enough to watch.

Perfect example of too much character development. This universe is filled with pathetic, unlikeable fools. The action is not worth the slog through Killjoys' oversharing.

I am so sick of these shows adding gay characters that do not make sense we have a guy who went from being a tough guy with a woman on his arm, to a wimpy guy that is now gay ! Then you have a women taken from the memory of the other same woman but one is gay and one is straight come one they are not twins they are literally the same person. I am sick of these shows adding gay like it is something they have to do not because it is any way close relevant to the story line. Hate to break it to you but 99% of the country is straight and no we don't want gay people in all our shows. You could have had aliens and humans fine but you took the cheap way out with lazy writing and it hurt the show. I am done watching this garbage the plot makes no sense hullen is forever or you are dead but then they can cleanse hullen but not the star she can't be cleansed !??? People die and they morn then other people die and all of the sudden they can come back wow lazy writing bad producing I would give this negative stars but I am forced to settle for a half of star.