The Last Man on Earth: Season 3
(2016 - 2017)
You might also like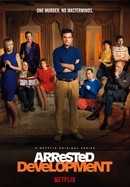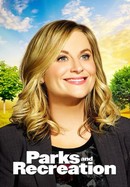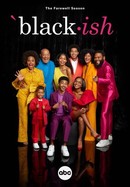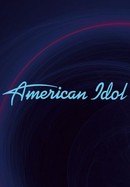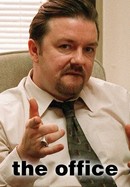 Rate And Review
The Last Man on Earth: Season 3 Photos
News & Interviews for The Last Man on Earth: Season 3
Audience Reviews for The Last Man on Earth: Season 3
The beginning of the end.

So Fun and Fresh loved every second!

CAROL is unbearable!! Almost ruins a really good show.

i still cant belive what happened

Not the best paced season for the show (some storylines go on for too long, and the show may benefit by trimming its episode count), but still frequently fun and witty. By re-locating the characters to an office building, the writers find a wealth of new ways for the characters interact, and Tandy's antics remain hilarious even if we can also understand why the other characters find him obnoxious. While a bit more predictable than the previous two seasons, there are some nice surprises (including a great stand-alone episode starring Kristen Wiig), and the conclusion puts it in an interesting spot for next year. Not quite must-see television, but The Last Man on Earth continues to be smart and enjoyable in a very distinct way.

The writers for the last man on earth are extremely hilarious and hit whole new levels of comedy. Will Forte are Kristan Schall have the strength to take this show all the way. I can't wait for next season.

This tv show had the potential to become one of the best tv shows ever. A lonely post-apocalyptic world has its own spin on the mind and psychology of those, who somehow are still alive. It shows the struggle of dealing with the new reality, overcoming challenges unseen before, where just keeping your sanity and surviving is a huge accomplishment and an enormous victory. And this is often resembled on our screens when we watch another episode of LMOE. It's done with incredible, strong visual picture and amazing soundtracks, combined with stunning, on point acting in those "We have a problem - survive or die!" serious, shocking-to-the-core moments. However, this effect is absolutely ruined by the childish, naïve stupidity of the two main characters "Tandy" and Carrol. Their lack of intelligence, common sense, basic logic and their ongoing "for no reason always cheerful and happy" spirit, are the main source of humor in this series that barely qualifies it as a comedy. Their "jokes" are simply overboard stupid. Not in a "oh, this so stupid, it makes it funny" way, but in a "this so very stupid and mistimed, that it's not even funny, just idiotic" way. In addition, the whole "group" tolerates them again and again no matter of the consequences Other characters of the "group" make their attempts at being sometimes funny and making an occasional joke. Sometimes successful, sometimes not, but either way it comes from their personalities, who they were and who they are now based on their experiences they had throughout their lives. It makes them relatable, since we all try to be somewhat funny, sometimes successful, other times not. That makes the failed joke attempt understandable and acceptable, since the majority of us are not comedians doing our gig. "Tandy" and Carrol on the other hand, don't learn, they don't change, seeing that their "jokes" are not funny, or they are offensive and disruptive. They just keep doing what they do, disregarding the results their actions produce. They are always on the same level and don't grow as a characters whatsoever! All attempts of the "group" to place some common sense into the "duo's" minds look weak, soft and much more tolerable, than they would be in reality. "You're destructive and a burden. You destroy, not build and you refuse to learn. Either you go, or we will". Sounds simple enough, don't you think? The writers could even do that, separate the "group" and the "duo" to show different sides of the same reality. The responsible survivors vs the immature, idiot clowns. Compare their experience, watch both of those social groups grow and change, adapting to the new reality. But no, the writers keep forcing "overboard" comedy (where it's not needed or wanted) with absolutely no impact on the characters or the plot. And it ruins the series for me completely! However, the general idea and the thought counts for sure!! Despite making me disappointed about the obvious unrealized potential it has and uncomfortable, unnecessary, misplaced and forced comedy, I would still recommend to watch The Last Man on Earth, as a unique tv show about the weird days of post-apocalyptic survival attempt.

Hard to watch. Writers can't seem so come up with any content for the story line. Characters are unpredictably different every episode, with varying levels of obnoxious, unwatchable, socially awkward stupidity. Almost nothing happens and i continue to ask myself why i keep watching. Every time i start an episode i pray it will get better, only to be let down.

Really Good show, really funny, enjoyable, made well and ace acting,

This season struck my heart in many ways all in all a great season.