Living With Yourself: Season 1
(2019)
Where to watch
Subscription
You might also like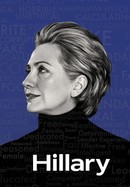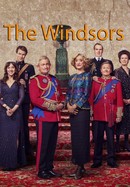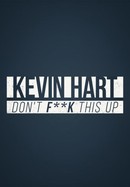 Kevin Hart: Don't F... This Up
Rate And Review
Living With Yourself: Season 1 Videos
Living With Yourself: Season 1 Photos
News & Interviews for Living With Yourself: Season 1
Audience Reviews for Living With Yourself: Season 1
Great comedy series, fantastic casting really makes this a winner.

Enjoyable enough. I like Paul Rudd. He does a good job of playing 2 versions of the character. 30 minute episodes. I was able to watch the whole 1st season in one night.

Like a lot of Netflix series, this draws you in to find out how the (often interesting) idea pans out. However this is witless, embarrassing drivel that simply doesn't work. The dialogue is extremely lazy probably because the concept wouldn't translate into a real drama if Shakespeare himself did a re-write. Why bother ?

Muito chata!! Deus me livre!!

It's bad… real bad. You've been warned. People in the comments say it's a fresh concept but no it ain't. They shamelessly copied the idea from The One I Love starring Elizabeth Moss. That film is actually good go watch that instead.

Absolutely brilliant show! Man, I've been wasting my time with all sorts of rubbish on Netflix, and this really was a welcome break. Perfectly written, acted, and even has some pretty profound levels about the self. Great stuff!

Incredibly suspenseful and often intense, yet also quite funny. Paul Rudd does does a fantastic job (along with his co-star, Paul Rudd), in this very interesting and intriguing concept; With a very strange, but also hopeful ending.

Super funny with a philosophical concept at the heart of the plot, I highly recommend it.

I give Paul Rudd the ultimate compliment. No matter what I see him in, I totally believe he is who he is portraying. Now when you add the fact that he is playing two characters, and you still believe it, well that is pretty amazing. The story is clever, and it is funny and I am halfway through the season and have no idea where they are going to take the story next. The supporting cast is also good and very funny. I hadn't heard of this show so it was a nice find. I hope it gets a second season.

Good series, interesting premise. I'd like another season.