Locke & Key: Season 2
(2021)
You might also like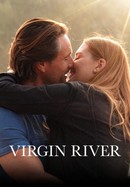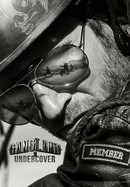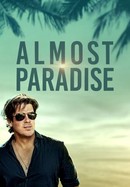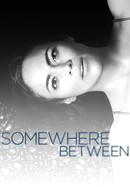 The Secret of Crickley Hall
Rate And Review
Locke & Key: Season 2 Videos
Locke & Key: Season 2 Photos
Audience Reviews for Locke & Key: Season 2
Season two provided little to be desired: questions with answers that failed to pay off and a less than mediocre round two with a villain that felt vastly more daunting in season one. In a nut shell it was very drawn out and barley pushed the story forward in any meaningful way. (If at all) Frankly, it reminded of why I stopped watching The Walking Dead. Bummer.

Locke and Key season two takes the show to the next level. The character development was more refined and the lessons that they learned were more mature. The sense of adventure and a whimsical excitement shine through almost every single episode. Minor nitpick is the decisions that some of the characters make didn't make sense and certain plot lines seem to stop.

I was scared that this season would not be as good as the first, because the keys may not be so special anymore, but it was so good. It was less special, but it was still as good. Not the biggest fan of the ending, but it wasnt bad. Definetly should watch.

Writing is nonsense most of the time. Very frustrating unless you assume all the characters are stupid beyond all belief.

Although not as great as its first season, the second season of Locke & Key is still one-hundred percent watchable and enjoyable.

Unfortunately, Kinsey is still Kinsey. The stories revolving around her still infuriates me. I don't know whether I should take it as good thing or not. Still Bodie shines in almost every episode. The new characters bring a breath of fresh air and Nina's story is getting better each season. Duncan had an interesting arc. Still don't like the way few important scenes in the story were executed. There's almost little to no logic behind it. Loved the ending though.

Too teen angsty and too much B level acting. Won't miss it if not renewed.

Nowhere near as good as season one, super disappointing.

I've completely lost interest in this show. Season 1 had just enough mystery to it to keep me watching but the focus of Season 2 seems to be teen romance drama instead. Disappointing. Same thing happened with Sabrina.

Locke and Key Season 2 (C-) So yeah... This show is really cheesy and has some of the worst decision making of any show ever. Like there are so many plot points where you are questioning why the characters don't do something different. I think anyone with common sense would be able to make better decisions. Also some of the actors definitely outshine others. Some of the dialogue and acting just feels wooden and very forced. I do think Thai show has really cool concepts throughout and there was definitely a lot of suspenseful moments if you are into the young adult tv genre. It feels like it is trying to be edgy with some of the things it does in the show at times but It really can come off as cringy sometimes. I rally wish some of these things were changed because there is really good source material behind this show and honestly the plot of that source material really carries the show. I find the concepts of the keys and traveling through bodies very interesting, unique and engaging. I really hope with season 3 they can smooth out some of these major like. Although, looking at the changes from season 1 to season 2 I don't think that will be happening.