Where to watch
Buy
Buy
Subscription
Buy
You might also like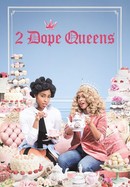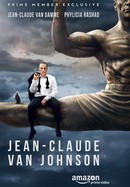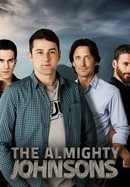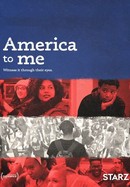 Rate And Review
Audience Reviews for Looking: Season 1
Great show. Great cast, writing, directing, setting. Very relatable. Imperfect people in uncomfortable, messy situations. The biggest douchebag is Kevin. So full of himself. Takes what he wants. Doesn't see the consequences or impacts it has on others. Very selfish. This show deserved to run longer. Or to come back.

TV is in dire need of gay programming that moves beyond stereotypes, presents real world situations, and has a compelling storyline. Looking matches all categories: accurately portrays the crushing cost of living in major cities (San Francisco) and accurately portrays gay 20 and 30 somethings with struggles, the characters work average jobs and don't live in an outlandish Friends-like penthouse, but rather a software engineer (Patrick) who would be making a lot of money lives in a rather substandard apartment and has to afford it by relying on roommates. It breaks the stereotype that all gay men are high income earners with lavish lifestyles and portrays the reality: most often single men without the luxury of dual incomes barely making it in the world. Looking approaches issues like AIDS, drugs, sex, and life without the pretentiousness and fakeness of other TV shows. My only sadness? That it didn't last beyond 2 seasons. Looking will go down in gay television history as a better, more realistic portrayal of gay life in a major city.

This little gem of a show is so good. I went into it for a couple of the actors that were in it. all I heard before was that it was sort of the Girls for gay men, and it is all that and represents the gay culture in San Fransisco. It also takes away a lot of the preconceptions and misunderstandings that people have about this community and is very honest in the way it is portrayed. The characters are very well written and they all have their separate journeys in life trying to reach their goal of satisfaction. Something that i love about HBO shows especially in this genre is that everything is just so plain and out there. The nudity and more "experimental" scenes really just add to the experience of the show in just blatantly showing every part of these people's lives without holding back. I just love living through these characters in this city and just seeing how their adventures in jobs, friendship, and love take them without it ever trying to hard to bring in unnecessary drama in. This first season was everything i wanted out of this show and more and it is really making progress in what television could be in the future. I totally ship Patrick and Richie and this season totally left me hanging can't wait to start the second season!!

HBO knows how to do it ! Dont cancel the show HBO !

Great series, and it gets better!

The new generation of Queer as Folk, Looking a realistic look at the lives of gay men in San Francisco, each of them filled with their own dreams and ambition. It has tongue in cheek humour without being vulgar, a very clever comedy with relatable characters and a fine cast.

After finishing the eight-episode first season of Looking, I can say that the show is primarily Jonathan Groff. He's brilliant as Patrick, a video game designer desperate to find the right guy. His two amigos, Augustine and Dom, also have their problems in the love department. It's raunchy, different, and boundary-pushing for HBO. well done!

I could't be more disappointed with the first season. The writers did a huge disservice to the community and to the cast. So full of stereotypes and continuing to glorify drug use does not represent the majority. Very sad and a waste of an opportunity.

It's fresh &brilliant. Can't wait for the second season

A low-key refreshing look at gay relationships. It stumbles a bit in its first half, with a few solid episodes, but by seasons end I was hooked. Some might not enjoy the casual and unblemished look at gay life but I thought it was revolutionary. It truly shows gay relationships have the same sorrows and triumphs as any other.
See Details