Looking for Alaska: Season 1
(2019)
You might also like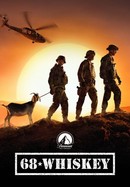 Rate And Review
Looking for Alaska: Season 1 Videos
Looking for Alaska: Season 1 Photos
News & Interviews for Looking for Alaska: Season 1
Audience Reviews for Looking for Alaska: Season 1
Me encantó! Grandes actuaciones, muy entretenida y toca temas muy importantes. Dan ganas de ver mucho más. La terminé hace unos días y ya la extraño.

I went into this series having already read the book, but when I was watching the final episodes I was in tears. This series does an amazing job at showing the characters' depth, how different people grieve, and the exuberance of high school students. On top of the writing and directing, it was incredibly performed by the cast. Definitely brings the book to justice.

A ravishing coming of age story that will draw you in completely.

It's Just AMAZING ! That's ALL.

It's absolutely great and so fucking emotional 🥺

Looking for Alaska - B+ (Memorable) Looking for Alaska is a perfect adaptation for book lovers as the story summoned up better in a series rather than a featured film. After finishing the series it reminded me about the complexities of the emotions portrayed in the book through honest performances by Charlie Plummer and Kristine Froseth. I believe Hulu did an incredible job of focusing on characters rather than making it glosser for current times. It stayed true to the story ahead of its time for YA readers by John Green 14 years ago. The issue I had with the show is Stretched out Chip/Colonel character to the point of obnoxiousness. Especially last couple of episodes, you want story to move smoothly rather than dragged on but it does feel like it dragged a bit with unnecessary dramas of Chip. As far as I remembered the story was of Miles and Alaska, chip was an important character but not as much as showed in the show. The show could be even better if was trimmed down to 6-7 episodes rather than 8 episodes. In the end, I do believe it should satisfy readers of the book who have been waiting for a very long time for this adaptation.

I hadn't read the book so had no expectations.. It was beautifully done, with characters we can care about. I loved this series.

Featuring an amazing performance from Charlie Plummer and an equally good ensemble of young actors, this retelling of the beloved John Green novel, hits home in every relevant manner. Every emotion is felt. The actors make every moment believable. An amazing accomplishment. A wonderfully acted, entirely believable simple story that will resonate with all. Mandatory viewing

I freaking loved the show. I thought this was gonna be horrible as any other novel adaptation before watching. But things far beyond the book is depicted in a non-boring way. The acting was super cool. But I'd prefer the book.

I just reread the book, and reflecting back on this series I really don't think they could have done a better job. It brings to life what was on paper, and it's beautifully made. The cinematography and the actors deserve high praise. Definitely an underrated show from 2019 for all ages, and I absolutely recommend it.