Lost: Season 2
(2005 - 2006)
You might also like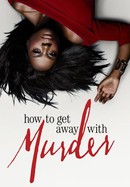 How to Get Away With Murder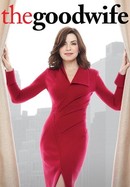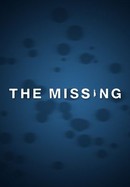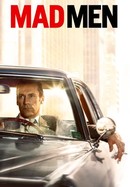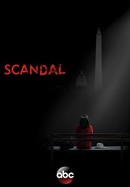 Rate And Review
Audience Reviews for Lost: Season 2
Some of the most shocking twists and moments to ever unfold on TV.

Arguably my favorite television show ever and most certainly the best single season of this show and perhaps any other. The writing, the acting, the world building & mythology, everything about this season was nearly flawless.

absolutely amazing! this season goes deeper in the sense of mystery and reveals more of the characters back story

One of the best tv series in history, the second season keeps the level of the first season and adds new layers to the great story. Very innovative storytelling.

I don't know why there's so much love for this season, but I found it pretty annoying. Characters like Sawyer, Claire, Jack, Micheal and Charlie make illogical decisions and stick to them with irrational melodramatics. There is no "okay" mode on the island. Characters go from zero to 110% on the turn of a dime -- they're either compaisant or extremely mad, angry or selfish -- and act accordingly without any consideration to what might happen or who they might hurt on the island. There's no discussion about anything - only shouting and yelling followed by something like a gunshot. They can't ever have an adult conversation about anything important. If they were uneducated twelve-year olds, then I'd understand. But as presented... really poor character development. Plus, they all KNOW that there are dangers on the island yet whenever they're in an extreme emotional state, they rush off into the jungle. It becomes so frustrating when week after week, a different character make bad choices just so there can be conflict. To make matters worse - it's further annoying to see how a few feel the need to control everybody else. What's with this need for power? What do you really have power over? Nothing! What do they get for having this power? Nothing. How does it make any sense that a group of castaways would work against each other, especially when there's a threat outside their group? How do they not share information or resources so they can work together to get off the island or fend off dangers? Character motivations and behaviors are illogical and inconsistant. And when they're in the most danger - that's when they make the stupidest decisions. In Season 2, there's little forward progress going on about how they might get off the island, little progress made on exactly who else is on the island and why, and absolutely no progress made in forming a community that can function as a society. How this got such a high rating is a mysterious to me as what this magic black smoke might be.

Absolutely the best season of the show.

This season is worse than the fourth and first season but that doesn't mean it is bad. The second season is really cool and makes you curious to see the third.

The mystery keeps getting better and the Acting continues to be impressive.

Deja vu. I thought the flashback thing would be from the first season. However, the second season is even worse: all of it is a flashback, truffled with some incidents in the "botanical garden". I do not understand how the writers have so little imagination that they are unable to consolidate a script with present facts and, to fill space and time, they have to resort to the old flashback trick, which in this case is ominously abusive.

I thought this season was awesome...it builds on the mysteries of the first season, balancing the questions and answers. It is a masterclass of building suspense, even though there are quite a few filler episodes. Awesome show.