Lost: Season 2
(2005-2006)
SEASON: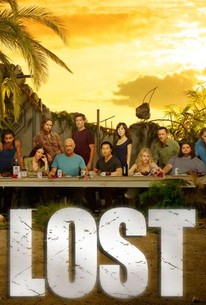 Tv Season Info
Some of the island's mysteries and dangers are revealed during the second season, which spans 23 days (Nov. 4-27, 2004) and opens with Jack (Matthew Fox), Kate (Evangeline Lilly) and Locke (Terry O'Quinn) venturing into the hatch for the first time. There they discover Desmond (Henry Ian Cusick), whose job is to key a numeric sequence into a computer every 108 minutes. They eventually learn that the reason for this task (later undertaken by Locke) is to prevent the release of damaging electromagnetic activity (which can cause plane crashes, for instance). They also learn that the hatch and other structures on the island were built in the 1970s by a scientific research group called the Dharma Initiative. The survivors make their first sustained contact with passengers from Flight 815's tail section, led by a paranoid former L.A. cop named Ana Lucia (Michelle Rodriguez) and including psychologist Libby (Cynthia Watros) and a Nigerian drug dealer named Mr. Eko (Adewale Akinnuoye-Agbaje). It's not a happy reunion: The Tailies capture Michael (Harold Perrineau), Jin (Daniel Dae Kim) and Sawyer (Josh Holloway) because Ana Lucia thinks they belong to a mysterious and hostile group of islanders who come to be known as the Others.The misunderstanding is cleared up, but not before someone has a fatal encounter with Ana Lucia. In other developments, Claire (Emilie de Ravin) recalls what happened to her when she was abducted by the Others; Sun (Yunjin Kim) learns she is pregnant, even though Jin was sterile off the island; and Libby and Hurley (Jorge Garcia) forge a sweet relationship. Michael is reunited with his kidnapped son Walt (Malcolm David Kelley), but at great cost after the survivors find a wounded man (Michael Emerson) who calls himself Henry Gale. He says he's a marooned balloonist from Minnesota, but the survivors suspect Other-wise.
Audience Reviews for Lost: Season 2
Discussion Forum
Discuss Lost on our TV talk forum!