Stranger In A Strange Land
EPISODE: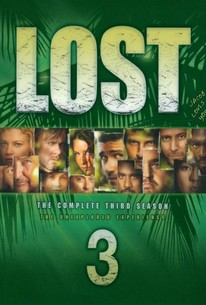 Episode Info
As the Others charge Juliet with the killing of Pickett and prepare to pass judgment on her, Jack recalls his time as an outsider in Thailand while doing everything in his power to ensure that she is not executed. Friendly has announced that Jack is about to be moved from his cell at the Hydra station. As Jack is leaving, he notices that Juliet is being placed in his old cell by an unfamiliar woman named Isabel. Friendly tells Jack that Isabel is the Others' sheriff, and that Juliet is the subject of her latest investigation. Out in the water, Kate and Sawyer row towards their island while arguing over whether or not to go back and rescue Jack. Any hope for a rescue attempt seems quickly dashed by Karl, however, when he informs the pair that Ben will most certainly kill them should they be foolish enough to return to the Others' compound. Meanwhile, Juliet asks Jack to help Ben overcome the infection that has developed on his back in hopes that it will make the rest of the Others have mercy on her. Jack refuses, subsequently flashing back to his encounter with a beautiful but mysterious woman in Thailand. After a chance meeting on the beach, Achara takes Jack to a restaurant where her brother is a cook and informs the vacationing American that she has been blessed with a special gift. While she refuses to divulge the true nature of this gift, Jack stubbornly presses her anyway. Eventually, Jack's follows Achara to a local tattoo parlor, where she admits that she can see a person's true identity and that she marks them with ink so they will always know who they really are. Though Achara is reluctant to do this for Jack, he forces the issue and she eventually relents. Back on the island, Isabel asks Jack if Juliet proposed the murder to Ben. Jack lies and says that she did not, but Isabel remains skeptical. Afterward Jack is placed in Sawyer's old cell, and Alex shows up with a proposition: If Jack can save Ben's life, then Ben can save Juliet.
Stranger In A Strange Land Photos
Discussion Forum
Discuss Lost on our TV talk forum!