Lost in Space: Season 2
(2019)
Where to watch
Subscription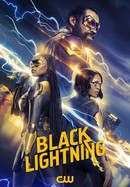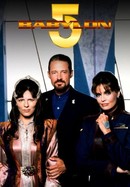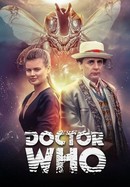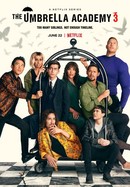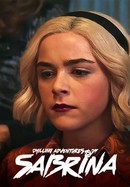 Chilling Adventures of Sabrina
Rate And Review
Lost in Space: Season 2 Videos
Lost in Space: Season 2 Photos
News & Interviews for Lost in Space: Season 2
Audience Reviews for Lost in Space: Season 2
The worst season of the show for me.

Can't wait until season 3, season 2 was an absolute rush!

Enjoyed season 2, probably not as much as season 1 but close. Dr. Smith was the standout again, the rest of the characters were just okay. Like season 1; love how the episodes end and make you anticipate the next.

The series just keeps the quality and the story telling going in the second season. The young doctor come into her own. The Robot proves to be much more than just a companion. And just when you think they've survived the worst... This is a really fun series, the writing, acting, and production are top notch.

Bigger, better and bolder than the previous season. Much of its material is predictable, but an interesting storyline and great characters smooth the season to be exquisite!

See series one first, a continuation of interesting characters on a rollercoaster family adventure, with a great cast!

"Lost in Space" is a decent, well crafted, and good-looking show. It entertains, delivers action, throws in eye-candy and the characters are likeable. There is one big flaw: It is soooo predictable and the main characters seem to have an absurd amount of plot armour. Whenever the Robinsons seem to reach their goal... they fail in the last second, as they have to be "lost in space" or the show would be "sort of over". Whenever they are in the worst peril imaginable, one member of the Robinson family or some plot twist will save them in the last second, no surprises there. Don't misunderstand me: I really enjoy watching the show: It's great fun! But as high as the stakes appear to be on the show, once you've discovered the formula, you know they aren't... a saving solution is just one plot-twist away, just to throw the heros into their next peril. It's a bit like Sisyphus rolling a different stone up the hill every week, just for it to roll down again one inch from reaching the peak. But I also have to admit: The show grows, expands it's universe, the mythology and the cast. Definitely no waste of time, but also not up there with The Expanse, BSG, Farscape or the Expanse.

it gets even better! Well done!

I loved how the series built upon the foundation laid by the first season and continued with an interesting storyline and great visuals.

Production value is high. Basis of season 2 is the same as season 1, Will Robinson thinks he can save everyone but ends up being the one that needs saving. His character is quit annoying, almost as bad as a preteen girl running around screaming.