Love on the Spectrum
(2019 - 2020)
Where to watch
Subscription
You might also like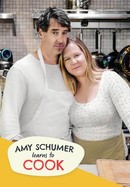 Amy Schumer Learns to Cook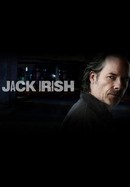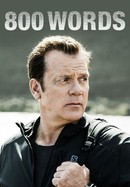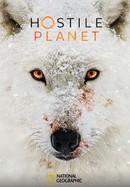 Rate And Review
Love on the Spectrum: Season 1 Videos
Love on the Spectrum: Season 1 Photos
Audience Reviews for Love on the Spectrum: Season 1
Charming and interesting. I recommend it.

the most wholesome, uplifting show ever. Watching LOTS makes me feel so full and hopeful for the world. recommend to literally everyone! SEASON 3 please!!

Best show on tv look forward to more episodes. I grew up my with brother who had meningitis as a child extremely high temperature affected his brain I find this show very interesting. I could be friends with all of them absolutely lovely gentle people innocent and loving caring intelligent People

As an autism advocate who is also proudly on the spectrum I find this show very uncomfortable to watch. The individuals on the show represent a very small portion of the spectrum, I actually feel they show is in a way almost making fun of the struggles young autistics go through. I along with many other professionals in the area of autism don't support or recommend this show. I was actually interviewed to be part of the first season however, after watching a few episodes I am glad I was not chosen to feature in the show and I predict the reason was that I didn't look nor act autistic enough as I am pretty high on the spectrum. I was very disappointed to see that there is a second season currently airing on tv, If you support autism acceptance and inclusion I do not recommend you watch this show.

As a neurodivergent person, this was a really fun watch because I could relate to nearly everything each individual goes through in the realm of "dating". I really felt for Maddi especially, who struggles to feel any sort of amorous connection at all, since I'm aromantic too. Neurodivergent people just don't experience love and romance the same way neurotypical people do, and I have to admit, it was kind of hard to watch the dating coach tell some of these people how they should experience it. As far as I know, she doesn't have autism herself, and it was a little frustrating that the show didn't enlist a coach who does to be on their show. This definitely goes under the category of inspiration p*rn, where disabled people are put on the spotlight for non-disabled people to feel good about themselves. That's why this wasn't a five star rating for me. If it had been created through the lens of other autistic people, I think it would have been great. It felt othering to me sometimes, especially when certain families were highlighted or the coach was on screen.

Seems to be another made by Neurotpicals for neurotypicals piece of inspiration p*rn. I do wish Netflix would commission some ASD content made by people on the spectrum, as this series falls into so many stereotypes and isn't representative of the wider Autism comunity.

It is okay. Sometimes infantilizing or uncomfortable. Olivia made me incredibly uncomfortable by repetitively telling her partners they were making fun of her or something along those lines. Idk, olivia made me uncomfortable but I think shes good hearted. Whatever. It was fine.

Simplesmente lindo! Assisti a cada episódio com um sorriso no rosto.

Genuine, authentic, captivating and brilliant, no better show I've seen crystallises the human spirit like this does :)

I am decidedly on the fence about this one. I agree that this is important and informative - it gives us an unadulterated glimpse of life on the spectrum that disallows any generalizations or stereotyping. At the same time, the soundtrack, editing and interview style add a distancing effect that contributes to an uncomfortable shuttling between laughing with these amazing people and laughing at them. Clearly, the more self aware a person is, the more insulated they are from the latter effect. But many of the young men and women interviewed do not have such insulations. Whether or not the show does justice to the people it represents is a question that many of us are left with at the end. I do not have an answer, but I suspect that the show may well be meaningful beyond its immediate goal. As we all descend further into our digital lives we increasingly lose our ability to read the other, to communicate our feelings effectively and to connect on an intimate level. Perhaps we can all benefit from these lessons on how to date better.
See Details