Where to watch
Buy
Subscription
Buy
Buy
You might also like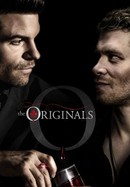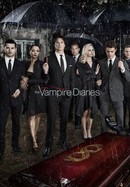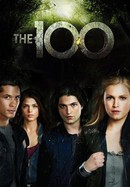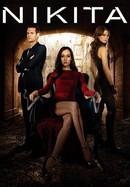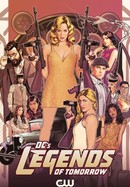 Rate And Review
News & Interviews for Lucifer
Audience Reviews for Lucifer: Season 2
I love this season and this show and i love the mystery behind this season too.

If you liked the first season, you will like this one. If you didn't it won't change your mind. It's everything that the first season was but with better serious moments.

Greatest show ever!!! Tom Ellis is so hot!; this show doesn't disappoint!! Its hilarious!!

Lucifer just keeps getting better. The Goddess storyline was fantastic to watch, making her a villain that we could both hate and synthesized with. The fun and cheekiness from the previous season is still ever present, but the development of the main characters is clear and feels earned.

Better Montage, slower storyline... like we don't have a life or something!

A great follow-up to the first season. This season seems to focus more on the cop side of things with supernatural things mixed in. The supporting character plots were engaging and the pacing is pretty good, but does feel a bit drawn out. Still, good and worth watching

Amazing show loved it started an obsession

A great follow-up to a delightful first season. This season wisely leans more into the lore than the cop mysteries which results in more engaging fantastical plots. The cases in this season are significantly more engaging than the first season. Lucifer as always is a delight, and such an interesting character. Amenadiel's journey and him loosing his wings is also a great plot, and love how they handled it. Maze as always is just fantastic. For me my main issue was the character of the Mum. She wasn't used particularly well because I never felt her to be very antagonistic, but rather just someone who can be fixed. She does terrible things but I feel like the way she is potrayed doesn't make me afraid. That is fine, but not having an evil force slows kind of ruins the sense of urgency. I think this also had some fantastic episodes that I thoroughly loved. I also think that this season is too long, and could be thirteen episodes. I would give this season 81/100, A-

I watched all of season very quickly but with season 2, my watch time on this show came to a halt, it's funny because I loved this season so much up until one particular episode, that just kind of ruined it for me. Odd enough I would still highly recommend this show.

This season as good as the first in my opinion but gets half a star less for taking too long to get to the point that the showrunners are taking it to. The story ideas are still interesting and the cast as engaging as ever, but the progress of the story feels as though it was dragged out over too many episodes. I still enjoyed it and ploughed straight into season 3.
See Details