You might also like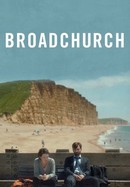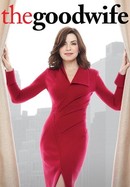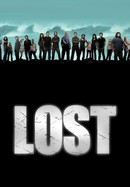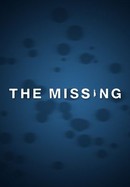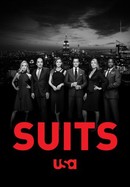 Rate And Review
Audience Reviews for Mad Men: Season 3
The heavy and tragic American History reference is solid here... i can even feel myself watching Kennedy Assassinations' from black and white TV next door.

6.7/10 — "Decent" -(Seen in MAR '21)

An amazing show! So well put together.

RATING: A+ Creator: Matthew Weiner Mad Men Season 3 doesn't loose any of its brilliant Writing. The Ensemble Cast stays as fantastic as always and Jon Hamm as the leader of this Ensemble is brilliant as always as Don Draper. As I wrote before the Writing doesn't loose any of its brilliance and ( sometimes ) ferocity. The period feeling is as great as always and any Department is doing their best of possibilities. The Direction remains as strong as always.

Still as good as on the first watch

A rare show where the show is consistently good even in later seasons. I've been watching alot of shows lately and most shows tend to lose its steam after seasons 2 or 3 but Mad Men is good until the later seasons. The narrative structure seems to be quite unique compared to other shows in that.. usually the issue is not resolved for the character by the end of the episode but it is for us the audience. The show is more cruel to its characters than other shows which makes the show still watchable? now compared to other shows of the 00s which are now too optimistic and cheezy. The whole tone of the show is like in a minor scale, and always poetic.

S3 of "Mad Men" offers more gripping, entertaining drama as Don Draper finds his life at home and at the office slowly slipping out of control with an impending divorce and large company merger.

Puntaje Original: 7.5 Con la misma fórmula, Mad Men desarrolla sólidamente su trama brindándonos un satisfactorio producto de mentes que saben como narrar un TV Show.

After what I considered to be somewhat of a disappointing Season Two, I had high hopes that Season Three of "Mad Men" would right the ship and get back to compelling drama once again. After about 3-4 episodes, I was almost ready to give up entirely, as I felt that the drama and mystery of the show had been completely sucked dry. I am glad I didn't, however, as towards the end of this third season the show suddenly recaptures that first-season magic and turns into must-see TV again! Here is the conclusion I have come to while watching "Mad Men": While the show can be about so many different things such as period (1960s), fashion, "current" events, relationships, and glamour, it really only hits on all cylinders when these two difficult conditions are met: First, the show needs to revolve around Donald Draper (Jon Hamm) and his complex character relationships. Without Don at the center of things, the show lacks its sense of mystery and high drama. I realize fully that the supporting cast is also incredible, but I truly believe that at heart Don Draper is "running the show", so to speak. Also high in this category is Don's relationship with wife Betty (January Jones), his children, and his many female dalliances (which in this season include a school teacher). The other "condition of greatness" for Mad Men is to keep things interesting and grounded (not too far-fetched) in the advertising agency (aka the "business aspect" of the show). While I think that perhaps the show at first (during the beginnings of that first season) wanted to focus on advertising campaigns specifically, the focus gradually shifts by this point into more of an abstract "this is how business got done in the 60s" kind of thinking. I have a grandfather (now nearly 80 years old) who was at the peak of his "working years" during that time frame, so it is always fascinating for me to imagine him in that sort of culture (so different from what we have now). Thus, this third season of "Mad Men" starts off so slow because it focuses too much on the secondary characters who, while great, are not dramatic enough to carry the show. After 4-5 episodes, the season was firmly in the 2-star range and I was struggling to want to watch the next episode. When the focus gets back to Don, his family, and the drama of Sterling-Cooper, however, the show builds up a head of steam and gets back to first-season levels towards the end. I am eager to begin Season Four, and that is a tall statement considering where I was at the beginning of this season.

The greatest episode by now.