You might also like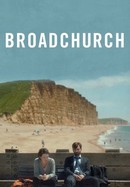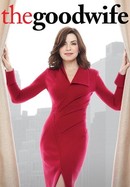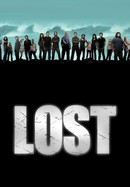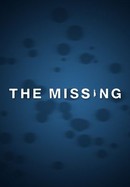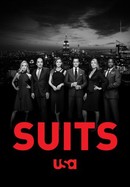 Rate And Review
News & Interviews for Mad Men: Season 7
Audience Reviews for Mad Men: Season 7
One the best finales ever! Easily one of the great shows of the Golden Age of TV and they nailed the ending. Every time I think of it, I smile. Great job!!!

Top five best series in history. And the best final episode I could've asked for.

95% rating on this season? Mad Men was never a very good series even at its best. It was a soap opera that played weekly and at night instead of during the day. No more, no less. That was at its best. This season is an example of the series at its worst. And to be honest, watching this after the fact it feels like the writers literally stopped developing the story around the end of season 5. Specifically, the last 6 episodes were an embarrassment for a show that wasn't even that good to begin with. What was the allure here? The constant stream of mindless flings with the characters? The constant drinking and boring conversation? The annoying characters? There was nothing to this series. Nothing at all except the same things you'd find in any mediocre daytime soap opera...same shallow and cliche characters, same pseudo dramatic relationship plots, anticlimactic season enders, empty beautiful actors walking through boring plot twists. Rinse, repeat, etc. which brings us to season seven, by far the worst of the series (which is saying something). Don Draper shows he was nothing but a slick haircut, nice suits, mental illness, alcoholism and misogyny. The rest of the cast prop him up and enable him as the central fixture in a series that went absolutely nowhere? Was that it? Seven seasons of wasting everyone's time to make some existential point that everything is meaningless (especially money and power) and the lesson is you should run away from your problems and pretend that you're some neo-hippy tumbleweed? What a gigantic waste of time and the worlds most expensive and dramatic pity party. A group of average high school kids could have written and more complex and more fulfilling final season.

RATING: A+ Creator: Matthew Weiner Mad Men's seventh and sadly last season brings this incredible show to a great as always climax. Everyone of this fantastic Ensemble is just nothing less than Astonishing. The Writing has always been on a level that just can't be surpassed. The Direction is brilliant. The Production Values are all superb. The Period heavy Score is great. And the shows Visuals are on another Level and in 2007, when the show started, they clearly where ahead of their time. Mad Men is one of the greatest shows of all time, those are pretty strong words but I'm gonna write it anyways, but I'd actually say it's the best!!

A masterpiece in cinematography and writing. Deep and developed characters, authentic time-period piece. This is a very dark show and I believe it takes someone who appreciates the details to fully enjoy this show.

It's been years since the finale of this show came out. I recently rewatched the whole thing and in light of GOT I felt the need to give 5 stars to a TV show that was faithful to its characters. I love how these characters grew professionally and personally. This just proves that fans are not asking for elaborate endings with a twist but something that is faithful to the people you've grown to love.

Love everything about this show! Please make a continuation or sequel series!

I both loved and hated this show at different times throughout its seven seasons. There's a lot to love about it. I loved how flawed and interesting all the characters were and how all the different interwoven plots dealt with issues of the time like racism and sexism. I loved the glamour and I loved how true to the period it was in so many different ways, such as Betty's attitude toward Sally possibly getting fat and the initial stigma surrounding divorce. But there were also a few key things to hate about it. Firstly the show is absolutely *soaked* in misogyny. A lot of that is true to the time it was set, and it resulted in some really interesting stories for Peggy and Joan in particular. But a big chunk of that was used just for entertainment value. For example, there's no way every single man in that office happily cheated on his wife and thought nothing of it, and there's no way every single man in that office managed to do that with exceptionally beautiful women who were also almost always exceptionally stupid. Also, it has to be said that even though the stories for Peggy and Joan were usually really interesting and highlights of the show, you need a lot of stamina to make it through the constant misogyny they were dealing with. Secondly the show shied away from huge topics that should have been dealt with, since they had already been set up by the plot. Namely feminism - how did the fight for women's equality not come up at all? No wait, I lie - it came up once, in one of the last episodes of the seventh season. And what about the attitudes toward homosexuality? There was a really interesting plotline about that for a few seasons but then they just wrote the character out and forgot about it. After that, whenever we saw gay characters they were portrayed very, very negatively. Thirdly, I couldn't bring myself to like - and therefore, care much about - Don. The main character. He was selfish in everything he did, even when he was helping someone. He was constantly sleeping with someone new, even when he was seeing someone else. He was abusive towards Betty. He couldn't be bothered seeing his kids unless he felt like it. He lied whenever it suited him, particularly to get someone into bed. I could go on and on. And yet I felt like the show was constantly trying to get me to sympathise with him. It didn't work. His antics just grew very, very old. But despite all this, I still recommend watching the whole series. It's very well made and has excellent writing throughout. It's rightfully considered one of the best of all time.

such a good show au revoir

Puntaje Original: 7.5 Mad Men perdurará en los anales de la TV de los EE.UU.