Magic for Humans: Season 1
(2018)
Where to watch
Subscription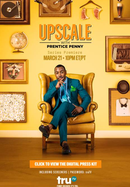 Upscale With Prentice Penny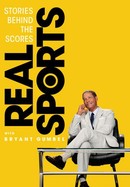 REAL Sports With Bryant Gumbel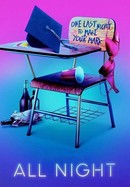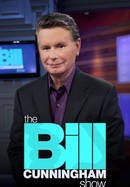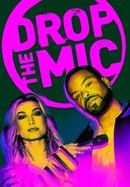 Rate And Review
Magic for Humans: Season 1 Videos
Magic for Humans: Season 1 Photos
Audience Reviews for Magic for Humans: Season 1
The magic tricks are great - no doubt. The magic show is something is expected to bring fun or surprise, but it seems that Justin Willman likes to embarrass people and this negative attitude really spoils the impression. And of course the last part of the season "Love" should have a warning that it is not appropriate for kids. It would be embarrassing for parents watching this part of the show with their children.

Cute show, kind of funny, then it ended. One episode it turned into the sex theme show; the host makes references to anal sex; another time he interviews two guys, one dressed up as a pony, and discuss ponying sex; another episode he discusses masturbation. I stopped watching the show. I don't know how these topics are acceptable for a TY-14 rating.

This reality series on Netflix is very good. Justin Willman is an awesome magician and his tricks are amazing. He knows how to entertain people and put on a show. He's like Michael Carbanaro and David Blaine put together. He does some incredible tricks and I believe he even helps a guy get a date with a woman at a bar by switching arms and making it look like he's doing magic when it's Justin doing the magic, which was pretty funny. If you're a Netflix member, you should check this series out. It's worth seeing.

It was a fine, family friendly show that we were all watching, until they randomly decided to talk about masturbating. I don't get why, it wasn't even a funny joke but we'll never watch this again. Also the tricks are obviously done with digital fakery and camera edits. But I didn't mind that part. But it's worth pointing out, you're not going to see a whole lot of actual magic that you couldn't see watching a movie.

Excellent. Great to see something fresh and new in magic.

Shameful filthy ending to a fun family show. My kids and I enjoyed the first episodes of this series. Lots of fun magic with adults, kids and Susans. Unfortunately the final episode (6) went into anal sex, And people acting like animals for sexual experimentation. What a dispicable way to conclude a season of what was othersiwe a great family show.

A magia e/ou a ilusão são temas muito complicados para serem sequer exibidos (principalmente, na Netflix), mas, no final de contas, a série não é um desperdício de tempo.

Magic for Humans is cute at first - many tricks he plays are quite good. Some are really bad (like the one at Comic.con where he wore a large black outfit hiding what was underneath). Then he does a trick where he asks kids to color a picture of a boy, and in his folder there is a match. Except even the kids know he has every color combination in the folder so he just pulls out the one that is the correct match. So in other words, some magic tricks he has (especially in the pilot) are really good. Others are so basic you groan at the obvious solution. I give it 2.5 out of 5 stars since half of his tricks and stories are entertaining, and half are just awful to watch. If you have patience to find the good tricks, you may find enough to watch.

Lots of fake magic done with digital trickery and bad actors

Thoroughly entertaining! The magic was incredibly impressive. The video editing was hilarious & Justin Willman seems like the dopest dude!! Best vibes.