You might also like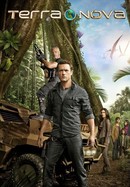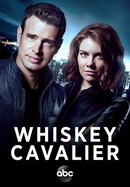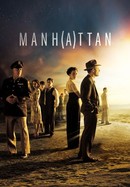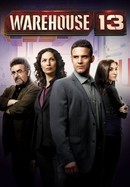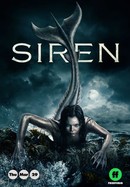 Rate And Review
News & Interviews for Mars: Season 1
Audience Reviews for Mars: Season 1
A really great hard sci-fi series that I just recently discovered. Well done scientifically, tho a bit over-dramatic in parts. But very good cast, great plots with lots of unexpected twists, and good interviews and setting-the-stage with the documentary narrative. Sad to see it only had two seasons -- we need more of this kind of sci-fi.

Amazing show! A beautiful blend or past, present and future. Politics/corporations vs science. The beginning of humanity vs the universe! Especially important in the age of SpaceX. A must watch for everyone.

interesting yet super boring... I keep it on in the background noise... I mean.. I was expecting as good as "Away" but I got... blah I think it might have been better without all the interviews.

Definitely different, this TV series shines a light to the fascination many of us have with the idea of earth people forming a colony on Mars, but... this show lacks heart. The pacing is wrong. It seems too quick and jagged. The scenes lack detail, often just skimming the surface. However, the parallels between documentary-style 2016 and fictional 2033+ show an interesting comparison to what may be in our near future, based on factual events that are happening today. Today's facts, which are revealed in the documentary by interviews and actual news footage, foreshadow the fictional future in a way I've never seen depicted with a television series. I admire the boldness of this series. It's just misses the mark and lacks emotion. It's as cold as space.

Brilliant and underrated. I thought this "documentary" was in a class of it's own and deserves a new genre in that it showed a sci-fi version of the future of where we are headed to draw the audience in, then shifts back to the past and present to show what events back the storyline. I love documentaries, but I get bored easily and don't commit much of the information too long term memory. After watching this series not only was I fully entertained, but was able to rattle off information as if I took a semester of the history of space exploration.

The last episode is the worst i've seen ever. The ignorance of the writers and editors is honestly amazing. Apparently the green house has a door that go straight into the open air, no air lock, NOTHING. And they had no way of locking this off while watching him open it. I'm just not convinced that whoever wrote this is dumb enough to think there wouldn't be an airlock ANYWHERE that leads out doors. End of rant, sorry that just made me so mad thinking this was a well thought out docu/drama.

Its a great show. Ive seen just about every scifi show and movie out there. However, constantly inserting historical clips and interviews (50%) of the time gets annoying and boring, just play the show we all wanna see, 2037 not 2016

Excellent cast and I love how they bring in scientists commentary.

Just finished binge-watching this Netflix series. Awesome !!