Marvel's Iron Fist: Season 1
(2017)
You might also like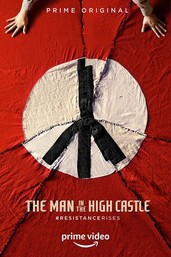 The Man in the High Castle
Rate And Review
Marvel's Iron Fist: Season 1 Photos
News & Interviews for Marvel's Iron Fist: Season 1
Audience Reviews for Marvel's Iron Fist: Season 1
Not sure if I should give 1.5 or 2 and I am not sure what I watched. At first it looked interesting, but then it never got out of the same feeling of expecting something to start happening. The main character, that is Iron Fist, looks like from a kindergarten all the time, and that is probably intentional, because he is, but I am not sure why is everybody asking him to explain what he was doing for 15 years - constantly, and he is explaining it all the same - all the time. There is one or two flashbacks, mostly about the accident itself and that is it. What a waste of celluloid, i.e. my attention. There are two almost independent stories where Iron Fist is initiating the first one, but fully participates in another one. The first one about a delusional family is a horror. Not the best, not the worst, just horror. So the family-part is explicitly using gore to explain emotional despair. Another story is hide-and-seek about organization Iron Fist should mythically destroy, as it is not clear what was the reason that they are historically evil. All we know is that they want to sell synthetic heroin at the present time. And Iron Fist wants them off the planet but in a clean way, no killing. And that is all that there is to it. These two stories are very independent. Family one is emotionally very deep, while Iron Fist has no better task than to keep explaining to everybody if he is or he is not Iron Fist, and if he is, if he knows what he is actually doing. Naivety is a recurrent motive, since at least 3 characters are completely clueless about what is really going on around them, up to the last episode. And even after that they are not sure what they are doing in that new reality. Dialogs in the family story are so-so, but in Iron Fist story they are appalling. He is literally saying that: "... and my fist lights up ..." Why would anyone put that into the script if all that is surrounding it is mystified especially that 2-3 minutes before that scene we have seen it explicitly? It is very funny when he says "I am billionaire", while all his actions are destroying the business he owns. Actually, up to the last two episodes, I started laughing when I watched it from a comedic standpoint of view. It is indeed funny. A clueless guy who owns multibillion franchise comes back from the dead and starts ruining everything because he believes he has mythical powers. That would be my synopsis. Unfortunately, it IS funny if you watch it that way, although totally unintentional. A martial art version of Inspector Clouseau or something. Or a smothered version of Beverly Hills Ninja. And it is not nice when you laugh at something that never had intention of being funny. I know. How the story got into 13 episodes, while it is technically 4 that counts, I do not know, but I was watching it just to see how bad it is. All in all, it is not even about the story which is as it is, it is about the script that should be rewritten like 100 of times more, within the same plot and then it might be a little bit better. I just do not understand that Marvel allowed this to go public. It is not for 4-year old, it is not for 12-year old, it is not for me either. Who is targeting group here? What was it, here is 5-dollar bill, for one special effect, make 13 episodes about, you know: a very rich kid who has returned from the dead with a vengeance although he does not know if he should be angry or not in the first place. I did not believe that this show is bad as reviews are saying, really. I watched it in hope and got nothing in return, so I doubt I will watch the second season. Even if it is a little bit better, it cannot be good enough for wasting my life celluloid any more. In the end, the Iron Fist has destroyed everything except the thing he was supposed to destroy. So, technically, he abused his powers for personal gain, and if that was intended then the script would have to be very much different, this way with his innocence, he does not represent good to any extent. He just wants someone to die. In the end, he kills nobody himself, but he is guilty for virtually every death. In what sense are his hands (read: chi) clean then? I am telling you, clueless over what this show really wanted to depict. I was hoping that Jeri Hogarth (aka Trinity) would just say at one point: "This is bad, I cannot act in this crappy thing." She is a lawyer, she would have had to know, right? What a waste of energy really, they should cut the production at least to save the planet from carbon footprint for what is worth it. Actually, having a reboot here is a must.

Points for comic content and martial arts, but not done well.

Madam Gao is such a boring character. Find some good characters and great actors...I'd you need help watch The Blacklister. That's called best character series. Story is great. But your character is sucked

Its really good in my opinion, you just have to get past the first couple of episodes which feel slightly rushed and confusing but after that it definitely starts to really get that marvel vibe. 10/10 recommend!!

Iron fist is a super hero who is a master of martial arts but the actor is too stiff to do martial arts.

A stain on the MCU Netflix series'.

Totally engrossed by Iron Fist. The best show I've seen on Netflix in a long time. True Marvel. A pretty damning indictment of so called critics who need to be spoon fed their shows.

Danny boy keep insisted he is the iron fist like no one knows. (I am Bruce Wayne & I am Batman) I am not sure he why he behave like 15 year old kid, even kickass is better than him. Can anyone tells me?

Great Fightscenes, and a really good and interessting Story that pays respect to its Comicroots.

Of all the recent Marvel series adapted for television and streaming services that I've watched, Season 1 of The Iron Fist was pertty horrible. Bad acting, lazily written episodes, and terrible direction. Yet I watched the entire series because I am a Marvel fan and I was hoping that beause there was a renewal for a season 2, season 1 should have been at least decent.