Marvel's Agents of S.H.I.E.L.D.: Season 7
(2020)
You might also like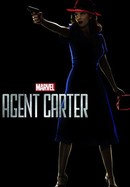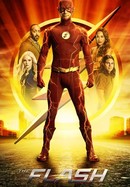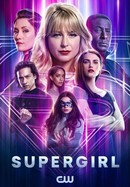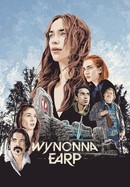 Rate And Review
Marvel's Agents of S.H.I.E.L.D.: Season 7 Videos
Marvel's Agents of S.H.I.E.L.D.: Season 7 Photos
News & Interviews for Marvel's Agents of S.H.I.E.L.D.: Season 7
Audience Reviews for Marvel's Agents of S.H.I.E.L.D.: Season 7
This show got better and better as the seasons went on. & this last season(unfortunately) was epitome of creativity, story & science involved. The biggest + of Agents of S.H.I.E.L.D was you literally get attached to the characters & feel like family which very few if not any can achieve.

Man this season was the greatest of all. It took us throughout S.H.I.E.L.D's entire history in the best way; time travel. It also gave us conclusion to everyone's stories while keeping the story fresh unpredictable engaging and entertaining. Its everything you could've asked of a final season and much much more

It is a very good show. But i cant rate a a episode. 7x7 is the worst episode of agents of shield.

An ambitious take to exploit unfounded corners of the expansive Marvel universe. It deserved better treatment by its very own obstruction, Marvel, that it could have explored the comic lore and mythologies, as well as introduced stories which films may be too late to do so.

A near-perfect season, glad the show could go out on such a high note

This season is stinky garbage. Bad, tired cliches and over the top campy crap

After 6 long seasons of brilliantly crafted arcs, season 7 wraps up the series with a delicious homage to genres across the decades. Sci-Fi fans will delight in an array of easter eggs sprinkled throughout this final season.

When the plot's good, the show'll be good.

The one MCU TV show that's nothing like all those other pre-WandaVision TV shows...because this one actually got to end on its own terms rather than being unceremoniously thrown under the bus by Disney to make way for shows that are more closely connected to the movies. I wouldn't be surprised if all the shows that aren't AoS and Agent Carter were retconned out of existence making anybody who saw those shows just to get 100% completion MCU-wise upset that their task turned out to be completely pointless. So anyway, is Team Coulson's final mission a worthy conclusion to their stories? Yep. Though I was upset with Fitz's drastically reduced role, due to Iain De Caestecker's commitments to another project at the time this season started filming, the seventh season of this show is once again proof that, once you get past the mediocrity of the pre-Winter Soldier episodes, this series is compelling comic book television. The requisite stuff is still there, such as well-directed action sequences, visual effects that rival those of their big-screen counterparts, production design that's accurate to the eras the team travels through and, as is apt for a final season, call-backs that work in service of the story rather than just come off as pandering. But what really makes this finale special is the great acting between its leads and their wonderfully realized dynamic building up to a poignant, heartwarming ending. Sure, high-stakes battles are great but it's the little things that make the journey worthwhile. Will we ever see the Agents lf S.H.I.E.L.D. again someday, even if they're just cameos? Who knows? Regardless, this show was great and this season not just gives its characters the endings they deserve but also does a more-than-decent job serving as a swan song for an entire era of MCU television before departing to Disney+...bonus filmed-in-advance show Helstrom notwithstanding, of course. Goodbye, Team Coulson. I'll never forget you. P.S. Think that Most Wanted pilot that wasn't picked up will be released to the public eye one day?

One of the few series that kept their quality up on a very high level. Great cast.