Master of None Presents: Moments in Love: Season 3
(2021)
Where to watch
Subscription
You might also like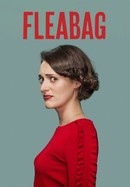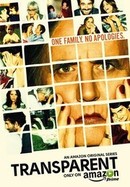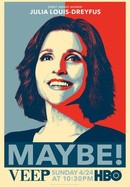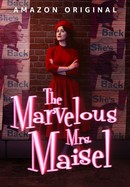 The Marvelous Mrs. Maisel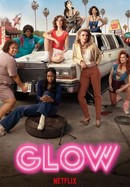 Rate And Review
Master of None Presents: Moments in Love: Season 3 Videos
Master of None Presents: Moments in Love: Season 3 Photos
News & Interviews for Master of None Presents: Moments in Love: Season 3
Audience Reviews for Master of None Presents: Moments in Love: Season 3
Terrible, terrible way of making a great show a horrible one.

A documentary of sad lesbians that no one wanted or asked for with a hint of acting

Wow, that was just boring. I couldn't watch all of it. What happened???

An intimate story, with great photography and art direction. Lamentably, the direction and shots are the bare minimum to tell the story, it lacks the dynamism which the previous seasons had.

I can not believe production decided to make that as season 3, I got bored after episode 2. Lame.

Seasons 1 and 2 were great but Season 3 is unwatchable. Shifting the focus off Dev was a huge mistake. I loved Dev's quirkiness, and viewing life through his eyes. Denise's character can't carry a whole season and the acting is subpar she was never meant to be a main character.

I'm speechless with this season. It is, without a doubt, the best entire season I've seen on netflix. It is so beautiful, so felt, so real and, above all, just unapologetic - you don't get the dreamy tv show or the usual fake and utopic happy ending. Thank you so much for the work and dedication to detail, to women, to queer put into this tv series, and to making us feel safe in our mistakes.

I really wanted to like this season. The gross departure though from the original storyline and taking a background character and moving into the spotlight to try to create a connection to the original show fell flat. Although not strictly a comedy the first two seasons provided many moments of levity and Devs struggles with relationships, his career and family were endearing. The acting in season 3 is quite good but the style is overly artistic and provides none of the levity of earlier seasons. The should have been billed as a spin-off and not Masters of None.

Slower paced than previous seasons but what an awesome story, grabs you and never lets go. Great actors, great story, wonderful imagination to pivot from the mostly comedic episodes to this heartfelt season.

The whole series from one to three is actually two(so far) great comedy dramas under the one roof. Though I couldn't quite reconcile to the sudden shift to another character and an even more jarring shift to different stylistics, it felt something like a David Lynch-style shift into a different reality, I decided to remain in my seat and see it through, and it was worth it, season three is also great, but for jarringly different reasons. I think this methodology of character and style-switching should be pursued, folks will object and find it jarring, but I sense a potential for breaking new ground. Any way, whatever, season three is great in itself.