Masters of Sex: Season 2
(2014)
Where to watch
Buy
Buy
Buy
You might also like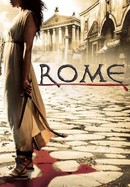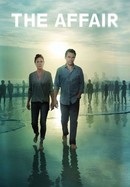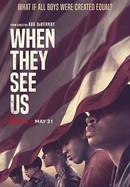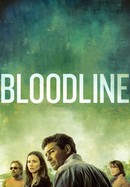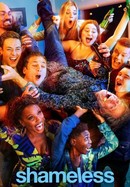 Rate And Review
Masters of Sex: Season 2 Photos
News & Interviews for Masters of Sex: Season 2
Audience Reviews for Masters of Sex: Season 2
Genuine question to the writers/producers: was this series specifically designed to make Dr. William Masters look like the biggest slimeball in the history of American medicine? As the character and series portrays him, he's a philanderer, a horrible boss, an intolerable person (even for his employees and co-workers), he's dishonest, a liar, a cheater, insensitive to his wife and lover...are there any traits this man possesses that arent despicable? Is that the point of the series to just skewer this guy or was he genuinely this bad of a person in real life? I get that every series needs good guys and bad...I get that not everyone can be the hero or the good guy. But holy cow, this series makes Masters out to be one of the worst men in the medical field and I'm struggle to see if that's the point of this series. I guess I thought it was about the study, the value of the work and findings...when really it just hammers home how rotten of a human being Dr. Masters was. I kind of feel sorry for his relatives and family after watching it. I was under the impression that he was this groundbreaking, brilliant doctor and this makes him out to be an intolerable git and that's unfortunate that this series portrays him as such a difficult, crass human being.

Man I learned a lot of this series!!! Also I enjoyed the vibrant acting of the main character Lizzy Caplan , Michael Sheen, Caitlin FitzGerald, Annaleigh Ashford and all the other actors

Well it took literally 24 Episodes for me to even begin to care about Michael Sheen's character - but OK, with #adamarkin and finally some shifts - I am in "can'w wait" for Season 3, Episode 1 FINALLY!

The focus and depth of characters, as well as storyline and well-acted performances, provide improvement on its great first season, giving the audience more than just its fascinating subject matter.

The best part of Masters of Sex is the reality of it. Everything feels real; the science, the mindset of the era, and the driving force of the series, the relationships, fold into one another and build to a climax that I feel we have yet to reach. Sheen and Caplan are masters of acting and portray the nuances of Masters and Johnson's work and their affair, which are seemingly interchangeable, with only expressions and body language. Each episode of Masters of Sex, much like its subject matter, leaves me wanting more.

Way much better than season 1, particularly (i think) because of the fact that they not only focused on a couple of stories, but because the creators developed a lot of characters in a great way, that converged into the main plot by giving screen to the stories of Flo&Austin, Betty,Gene and Helen, Libby&Robert, Barbara&Lester, Dr DePaul and Franklin. I thought season 1 was like 80% Lizzy Caplan, but season 2 by focusing on those other characters brought incredible performances from Michael Sheen, Julianne Nicholson, Caitlin Fitzgerald, Annaleigh Ashford and even in those couple of episodes where he was, Danny Huston. This was an amazing season that made the show grow a lot and builded the path for season three in a much better way than season 1 did for season 2

rocks as usual! getting more complicated! waiting for season 3!

http://www.aliexpress.com/store/1470109 hah,it helpful

This show doesn't get the attention in deserves. Check it out!
See Details