Mayans M.C.: Season 3
(2021)
You might also like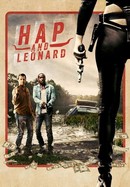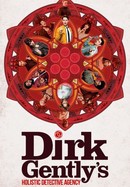 Dirk Gently's Holistic Detective Agency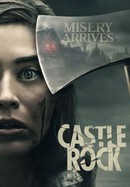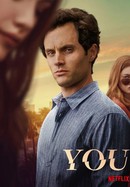 Rate And Review
Mayans M.C.: Season 3 Videos
Mayans M.C.: Season 3 Photos
News & Interviews for Mayans M.C.: Season 3
Audience Reviews for Mayans M.C.: Season 3
This show has everything, from the perfect eye candy to a great story line for every character involved.

I'm hoping this show doesn't loose it's way. Weve had 3 seasons to build up the backstories for the main characters . now need to focus on the storyline It would be good to bring back in some of the sons of anarchy connection . This seems to have been lost through this season.

Season 1 and 2 are solid. Season 3 was indescribably awful. They need to beg Kurt to come back.

First two seasons are actually pretty good. Season 3 is horrendous. Won't return for season 4.

I have never seen Sons of Anarchy or have any real knowledge of biker culture, but I found this show to be pretty good. Acting is pretty good. The writing is pretty good, even though I hadn't watched the first two seasons, the characters have depth. There are a lot of scenarios that are far fetched-the main character EZ gets shot, loses a ton of blood, checks himself out of a hospital, rides his bike, has sex, get into a biker brawl-all with seemingly no ill effects. I don't mind violence, but some of it is stupid. The white characters are made out to be stupid-I don't think two white teens are going to harass a hispanic woman with a biker boyfriend! All in all, watched all ten episodes and it was entertaining.

Season 3 takes a sharp turn into misery, but by the end of the season... everything is left open, nothing is resolved, and plotlines from the previous seasons are forgotten or swept under the rug. Time spent on relationships that go nowhere, important characters left out then added back as an afterthought. Sutter's exit took much of the overall storytelling away, and while Elgin James brings a lot of his own experiences in, it comes at the cost of the overall arcs, unfortunately.

Breaking bad good, the show gets better every season. Elgin James wrote and directed the season 3 finale, and I think it's one of the best finales I've ever seen, bravo!

When I read the news that Sutter was practically axed from the show ("it's time for the old, white man to leave the building"), I got worried. Apparently a man who is an expert on biker culture, and made a legendary show about them (SOA), could no longer run a spin-off based around a Latino biker gang of his own making because...he is white? So, did we get a better show in the Sutter-less season 3? No. What we got is basically a telenovela with a biker theme. Horribly slow pacing, build up that never reaches a climax, and rinky-dink writing that turned solid characters into unlikable tropes. But hey, we got to see a bare chested EZ doing burpees in almost every episode! Guess that warrants a 4th season...

The show now is more "romance and baby momma drama" than is bearable. Every character is soft now....a group full of outlaw bikers has been written into being soft..This season is completely out of character.

It started out OK, not as good as SOA but watchable. After the last episode I seen I was very disappointed. All these tough bikers dealing with their emotions and relationships made me sick! It looks more like a harlequin romance or an episode of friends that a story about bikers! I guess they want to appeal to a larger audience so they made the show more about relationships! Well I don't think I will watch too many more episodes, Little women is on at the same time and they are tougher than these sissy's.