Mindhunter: Season 2
(2019)
Where to watch
Subscription
You might also like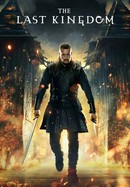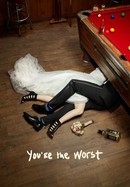 Rate And Review
Mindhunter: Season 2 Videos
Mindhunter: Season 2 Photos
News & Interviews for Mindhunter: Season 2
Audience Reviews for Mindhunter: Season 2
The phenomenon of serial killing is as much as it is scary and repulsive, also extremely fascinating. Even though probably every country in the world has one of them, the US stands aside from all others when it comes to numbers. It's also there we find most of the famous ones, as so many popular culture elements about and much of the scientific criminology studies on the issue also come from this country. Take nothing away from Britain and Jack the Ripper, but on this topic the US is in a league of its own. No wonder then that a drama series about some of the pioneer work on profiling for this kind of crime and studies on these murderers is American. Without getting cliché and stereptypical Mindhunter succeeds in portraying both the FBI personnel but very much also the serial killers in a credible fashion. Most impressing is perhaps the casting of the actors who play them, appearing almost frighteningly like the originals. All over the cast is brilliant, and though there periodically might be a bit too much personal side themes in the plot, there's hardly a dull moment.

cant emphasise how good this is

Muito boa, tem que ter a 3 season, série muito boa.

Brilliance in every aspect !

It is interesting. Just okay. There are LOTS of interviews of incarcerated serial killers. Not a lot of action. Mostly psychological stuff. It has one production trait I find very odd. The background sounds are much louder (and in the foreground). It is to the point where it is distracting and annoying.

Excellent mixture of storytelling and the history of criminology. Well paced crime drama.

I'm really hoping for a third season.

An outstanding narrative showing some of the most horrific acts in history. Mind Hunter season 2 is exactly what you'd expect from a follow-up, more gruesome cases and continuing the story arcs of our characters in new and interesting ways. First things first, the acting performances are even better than season 1. Jonathan Groff and Holt McCallany absolutely killed it in their respective roles as the quiet and reserved Holden Ford and stoic Bill Tench respectively. The people they interrogate give off such an uneasy feeling and it truly adds to the experience. Even the side characters all deliver on powerful performances. The character arcs were magnificent too, Holden is finally starting to realize how grim some of the cases truly are that he works on, while Bill, on the other hand, is going through a tough time, both at work and home. Both their arcs are masterfully written and it couldn't have been for such an all-star team behind the project. What's even better than the characters on their own, is the chemistry they share. Holden, Bill and Wendy's dynamic is incredibly complex, entertaining and unique all at once. It was a massive step up from the previous season, both acting and writing-wise. The setting was just as remarkable as last time, they perfectly captured the 70's esthetic and it goes to show. Whether it's the interior of houses, something minuscule like a newspaper or even the characters' way of speaking, it all captures the essence of the 70's perfectly. The only small gripe I have with this season is that, just like its predecessor, the pacing can drag a bit, hampering the experience by quite a bit. Nonetheless, Mind Hunter season 2 is an excellent continuation with some of Netflix's best acting and writing in their catalog! Let's hope Netflix green-lights a season 3 someday...

When you see a show like this it really illuminates how untalented the new wave of Hollywood is. Mind hunters quality is light years ahead of its competitors.

Série fantástica!! Pena que cancelaram!!