Modern Family: Season 4
(2012 - 2013)
You might also like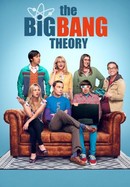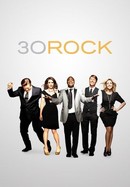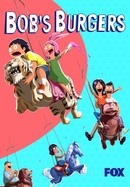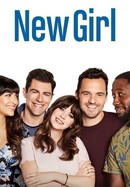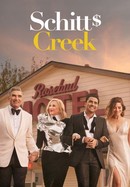 Rate And Review
Modern Family: Season 4 Photos
Audience Reviews for Modern Family: Season 4
excellent series, with very good plot

A new family member is joining the family and jay and Gloria seem to be stressed about the new baby coming along and make many mistakes on the way. Haley seems to mess up college. Mitchell and Cameron seem to struggle with new jobs. They all struggle but they always have each other to rely on.

Es una de las mejores series en la historia de la televisión; tiene personajes carismáticos y está llena de momentos divertidos. ¡TOTALEMENTE RECOMENDABLE!

Honestly, it's still one of my favourite shows, but I just didn't particularly like this season as much. It seemed everyone was so aggressive towards each other, it wasn't as funny as the first 3 seasons and there were a few major personality changes that I didn't particularly enjoy. It started to pick back up towards the end of the season. But it was still just meh, for me.

4 years in a row and still being the Best Comedy Series of the Century! Best performances: Phil, Claire, Mitchell and Cam

Any TV show is inevitably going to run out of steam. It happens to the best of them. Fortunately, "Modern Family" is nowhere near reaching that point in Season Four! While the "adult" characters are always as funny as ever, this is the season where the writers really do some good things with the "kids". More specifically, all the kids now have their own unique and changing personalities befitting their age. This is especially true for Alex (Ariel Winter) and Luke (Nolan Gould), who easily have more character growth this season than any point before that. Even Haley (Sarah Hyland) and Manny (Rico Rodriguez) get a bit more screen time than the usual. The only knock I have on this season? A couple of episode (but only 1-2) felt a bit "forced" for the first time since I began watching the show. Of course, the only reason that stands out is because the rest of the episodes are so pitch-perfect as usual. So, while this show (like any other) will inevitably reach a quality tipping point, it doesn't start here. On the whole, I enjoyed this five-star effort just as much as the three five-star efforts before it.

Not as sharp or warm-hearted as the previous seasons. Some of the characters' selfish behaviour really got on my nerves.

Modern family benefits from a clever cast, that can always make with that the jokes come to the fore with their witness, even if the situation isn't so funny as the actors can transpire

As standard-issue as we might peg Modern Family to be, it's not going to let us characterize it as lazy.

While this season is not up to the standard of the previous seasons, it is still a very strong show. The show is more willing to travel and explore different places, and the writers are willing to mix up pairings beyond the immediate family units. There is the ongoing tale of Gloria's baby, Haley going off to college, and Cam and Mitch's weakened resolve to get a new baby. There are some experimental episodes as well, like "Heart Broken," where each act is fully focused on one of the families. Standouts are fewer here, but there are some gems. "Schooled" shows off Phil's hilarity, and "New Year's Eve" shows off the kids. "My Hero sees the whole crew together, and "Games People Play" shows off the whole cast. While still great, it's not quite up the extreme hilarity of the previous three seasons.