Mom: Season 8
(2020 - 2021)
You might also like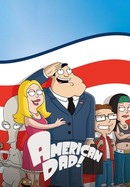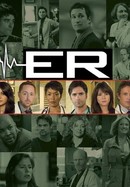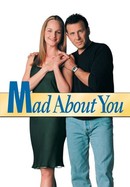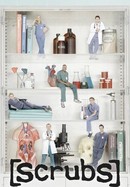 Rate And Review
News & Interviews for Mom: Season 8
Audience Reviews for Mom: Season 8
This final season was a bittersweet end to one of my favorite shows of all time. The performances from Allison Janney, Kristen Johnston, Mimi Kennedy, Jaime Pressly, William Fichtner, Beth Hall, Rainn Wilson, Will Sasso, Steve Valentine, Rondi Reed, and Melanie Lynskey were outstanding. The writing as always was phenomenal; I always loved how perfectly they blended comedy with very dark, deep, and dramatic moments and storylines. The only problem I had with this season was that I didn't love the way they left some storylines open and didn't close them out but still thought it was an A+ final season.

An adult humor Tv series with a very likable cast. I was glad when they added Kristen Johnston to the cast, she is one of my favorites.

We love this show!! Not sure why they took the boy off as he was an added benefit. BUT, Adam REALLLLLLY makes the show! His quick comments are hilarious and he has the delivery that is spot on!!!

I watched the show from the beginning. It was well written and well cast. But they started tweaking it: there were children then no children; they killed off at least four characters(!); Christy was the center of the show, but they kept forcing Bonnie to take over. She is now a joke: fumbling, bumbling, very damaged and unevolved. The show is beyond repair. Whose massive ego is responsible for this? Chuck Lorre or Allison Janney or both? What a dirty shame.

This season seems to be a lot better than the last two seasons. I just wish they would give Wendy a bigger part, she seems to be more of a background prop.

Good show in all but this season is going downhill for me because NOT having Kristy is kinda weird because she was one of the main characters.

If Allison Janney can't save a successful eight season run of Mom it's time to end it. The show isn't the same without Anna Faris portraying Christy. The entire reason Mom worked was because of the comedic chemistry between Janney and Faris. The other cast regulars are good in their filler roles but certainly aren't strong enough to keep this show at the caliber it was the previous 7 seasons. I'm disappointed that the entire show wasn't cancelled and left on a high note. Instead I'll be left with an excellent story with a broken ending.

I liked Kristy but, honestly the ladies that are left pull off a very entertaining show with or without her! I think they have built a very strong friendship and since Tammy came to the group I have loved it!! All of the ladies work very well together!!

Such an amazing show! And Christy's character never evolved and she is not missing IMO!

Its just not funny any more. They ran out of original ideas early in season 2 and have been coasting on actor charm ever since. Have not laughed once in season 8 and its obvious they arent putting in the effort today. I see why Anna Faris wanted out, its going nowhere and she knows it. The rest of the cast doesnt have much energy left and I think they too are just coming in to collect a paycheck. If you like the series, go back and rewatch the first two seasons, then find something better. Mom is not watchable.