SEASON: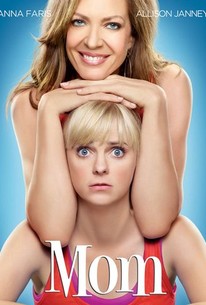 Rate And Review
News & Interviews for Mom: Season 8
There are no critic reviews yet for Season 8. Keep checking Rotten Tomatoes for updates!
Audience Reviews for Mom: Season 8
Such an amazing show! And Christy's character never evolved and she is not missing IMO!

Its just not funny any more. They ran out of original ideas early in season 2 and have been coasting on actor charm ever since. Have not laughed once in season 8 and its obvious they arent putting in the effort today. I see why Anna Faris wanted out, its going nowhere and she knows it. The rest of the cast doesnt have much energy left and I think they too are just coming in to collect a paycheck. If you like the series, go back and rewatch the first two seasons, then find something better. Mom is not watchable.

The show has lost its taste with Christy being out of the picture. With her being gone, "Mom" no longer applies as the title. Granted I still like the show but season 8 is quite the letdown. We miss you Christy.

Was pretty concerned w/the loss of Kristy, but Its kind of better with out her. I'm not sure why. Season 8 is funny and heartwarming. Its like a gift for the holidays. Thanks!