Mozart in the Jungle: Season 2
(2015)
You might also like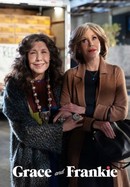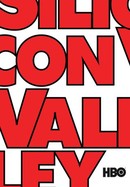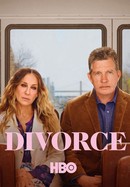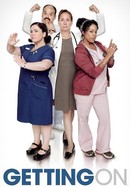 Rate And Review
Mozart in the Jungle: Season 2 Photos
News & Interviews for Mozart in the Jungle: Season 2
Audience Reviews for Mozart in the Jungle: Season 2
The good: It's about classical music/orchestras. There are a few quality moments here and there. The bad: It's all pretty bad to be honest. It's like 95% cringe. It has the feeling of being written by someone whose entire experience of New York City is religiously watching Sex and the City and vacationing there for one weekend during high school. The quips and dialog that tries to be Girls with instruments are eye rollingly cliché, but the actors are supposed to be these deeply passionate artists who are the best of the best living in the bohemian capital of the art world, New York City. They say you should never watch how the sausage is made; this show feels like you're getting a good glimpse of the process as you watch. Along those same lines, the show really makes a big deal out of authenticity, and "playing with blood" and that anything else is artless pap, but the show itself really never comes close to reaching any significant feeling of authenticity. The acting is also pretty bad and over the top for the most part. Like, no one is winning any awards for their acting here. The ugly: It goes out of its way to denigrate unions and anything union related. Literally, there's an episode where the first chair violinist tries to hatch an insurance scheme on his $10 million dollar violin because he's having money trouble and he's worried about the orchestra going on strike. It's as if Jeff Bezos himself came down and demanded they add something anti-union every episode. There are all these lame, obvious manufactured crises that all come down to being the fault of unions or anything remotely pro labor.

Still love it as much as I did after the first season. Maybe I love it even more if that's possible. I can't handle the fact that I have to wait for season 3, I need it now! I loved how the character developed in this season. I feel like Hayley is really beginning to find herself, although I also feel like she's not entirely sure about what she wants yet. One of my favourite things on this show are the characters, how they act in certain situations, how they develop, how to are around each other, I love it. At one point in this season, the orchestra goes on tour and they end up in Mexico. Episode 6 is one of those episodes, and was my favourite episode of this season! Once you've seen it you might understand why, haha. They also find some problems within the board this season, it's not like I highly disliked those parts, but they weren't my favourites either. The music makes everything better and I still adore maestro Rodrigo with all my heart, that man is amazing. I'll be patiently waiting here for season 3 (starts the soundtrack music).

This season blends seamlessly into the first, not losing it's dramatic momentum.

A large improvement of the first season because the humour was funnier. It found its grove.

Still as good as season 1. Keep it up !

»You've changed« was said in »Leave Everything Behind« by Anna Maria to Rodrigo. And she was right. Rodrigo did change. Hayley changed. The show changed. Unfortunately, not for the better. Mozart In The Jungle had the very same problem in its sophomore season as it did in the first. The story was being torn apart from the very beginning. I had a feeling that the story was not even connected at times, but it seemed like it just consisted of numerous pieces(or skits) which did not have a conclusion or not even a satisfying beginning. Just at the very final moments of the season finale the story pulled itself together and finished strong (just like season 1). Bernal's Rodrigo was the best protagonist that series (especially comedies or modern comedy-drama formats) can imagine. He was enthusiastic, amusing, and most important naturally funny. Also, he had a kind of childish innocence to him. The writers turned that big temperamental bomb of good mood and positivism to a confused and depressed middle aged man, who was lost and absent. It seems like they suppressed his "character energy" just to explore a boring »curse storyline«. And at least I expected a decent conclusion to this plot - line. A little character development is all I ask. What we got was a messy, third - grade deus ex machina ending that served no purpose to anybody or anything (a hit in the head, really?!). Very frustrating and hard to watch. Our beloved protagonists made all the wrong decisions this season. Hailey has become a naive, clumsy walking stereotype for a dumb teen girl (no offense), who uses sex and her innocent looks to get what she (and others) want. And Rodrigo still struggled with his ex-wife Anna Maria, which was frustrating last season, this time it was just horrific. Meanwhile the supporting characters improved immensely. Cynthia, Bob, Betty and Gloria all got their plot deepened. They stepped out of the shadows and conquered. Although I have some problems with Cynthia's over-sexuality (one of the first things she said to Hailey was explaining how different musicians have sex), the legal battle (Nina included) storyline was groundbreaking for her. It was fun seeing her evolve as the protector of the orchestra. Where Rodrigo failed, Cynthia succeeded. Al the negativity aside, finale was superb. It left an open door for changes. We are hoping(and waiting!) for show to change yet again. This time for the better.

You might not get what you want; but it's a beautiful audio/visually journey. Cant wait for Season 3

Delightful, innovative and must see if you have spent any time loving or living in the world of Classical music!

The second season doesn't evolve too much from the first, but it sticks to its guns by giving viewers a host of affable characters, and plenty of beautiful music sequences.