We Regret to Inform You
EPISODE: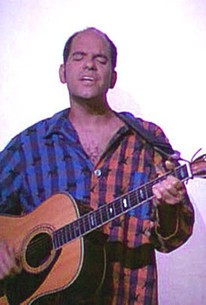 Episode Info
The third episode of HBO's Mr. Show, "We Regret to Inform You," features a guest appearance by former O.J. Simpson hanger-on, demi-celebrity Kato Kaelin! This episode is also chock-full of reflexive commentary on its gay content. In one sketch, David Cross complains about Bob Odenkirk replacing him in the "kissing sketch" with the comely Sarah Silverman. Bob claims he didn't think David "found the character's voice." David indignantly points out that Silverman "is playing me," and reassures Bob, "Men can kiss. Men can get married. They even have a pill nowadays that lets them make love to each other." There's also a sketch in which Bob profiles actor Borden Grote (David), who takes method acting to absurd extremes. Grote studied crowds before appearing as an extra in a crowd scene. He attended medical school before doing a 15-second cameo as a doctor in Mel Brooks' flop, "Badman Whatever." As Bob catches up with Grote, he's had his frontal lobe removed in preparation for playing the lead in a film about abuses at a mental institution. While Grote runs around his Hollywood home, jabbering and grunting, celebrities like white soul singer Larry Black (Odenkirk), hot college comic Blueberry Head (Cross doing a blue-haired Carrot Top impression), and the aforementioned Kato Kaelin party at his place. Later in the show, we see Larry Black doing his act. "This one is for the ladies," he explains, "Men, take it outside." After a moment, mildly annoyed, he continues, "Okay, the men are going to stick around -- I'm just going to pretend you're not here." Then he does his number, in which he sings about "tonight's the night," but has to pause during the song to check his date book.
We Regret to Inform You Photos
Discussion Forum
Discuss Mr. Show With Bob and David on our TV talk forum!