Mystery Science Theater 3000: The Return: Season 1
(2017)
You might also like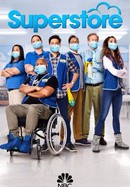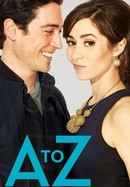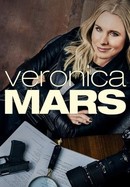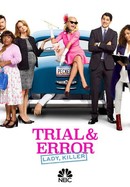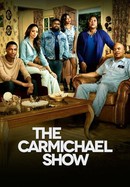 Rate And Review
Mystery Science Theater 3000: The Return: Season 1 Photos
News & Interviews for Mystery Science Theater 3000: The Return: Season 1
Audience Reviews for Mystery Science Theater 3000: The Return: Season 1
Was really surprised at how little I liked this. Tried, twice, to watch all the episodes and some were so bad I fell asleep the first time. That's one big problem. It just isn't funny. The writing isn't as crisp as before with the jokes sounding like random one liners - perfect for the environment, they sounded like riffs the respective character would come up with. Here they were trying too hard to be funny and it came across as dull. Yelling too often took the place of dialogue; which really isn't needed. One doesn't need a lot of backstory or explanation as to what is happening as we already freaking know. The basic outline of the story that is. Does kinda stink that the bots and Mike got their happy ending as buddies and then there they are with a new host without much explanation. The robot voices didn't sound in character - and no, that's not a 'I prefer the old cast' thing. I do, but the voices just didn't have personality. The bots didn't have any chemistry with Jonah at all and he was not a good character. Didn't have any good guy amiability and was rather dull. No chemistry with the new Mads either; he was easily (behind the writing) the second biggest failure of the show. It just wasn't funny.

While it can't compare to the original seasons with the wonderfully dry Joel Hodgsen as host, at least the crux of the series - the movies themselves - are once again a hilariously riffed ride.

How is this rated#3 on "The 154 Best Netflix Series and Shows to Watch Right Now". I tried watching 5 mins of it and its horrible.

I was terrified the reboot would be awful. This is one you'd better do right, or not at all, it was too special to too many people. I gave new host Jonah the shifty eye at first, and though Joel is irreplaceable, after a few minutes and a couple solid jokes realized all is well. ly t

This is not the MSK3K you're looking for. This reboot captured almost none of the fun of the original series.

The bots are back and just as funny. Great collection of turkeys that deserve the hilarious riffs.

Best its been thanks to Joel and a cast and crew of fans

This series makes me so happy. Jonah and the new team continue the riffing tradition and I can't get enough. Great guest stars too! When everyone from Mark Hamill to Jerry Seinfeld shows up, you know it has to be good.

Joel and crew have done an amazing job of reviving this into an absolute masterpiece! Anyone who contributed and had faith in this revival ought to be proud!