Where to watch
Buy
Buy
Buy
You might also like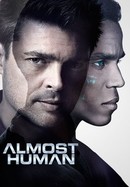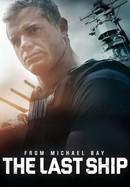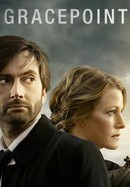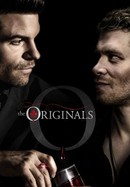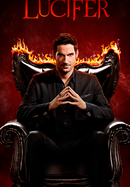 Rate And Review
Audience Reviews for Nikita: Season 4
A strong wrap up sure to please fans (with a few last great twists).

Not every show is given the opportunity to end on their own terms. The CW granted JUST 6 episodes to Nikita for its final season, and each episode feels like a movie. Not because it's slow, mind. Each ep in Season 4 packs in a whole lot, and I enjoyed it all the way through!

Stylish action, exuberant characters, and the beautiful-as-ever Lyndsy Fonseca, make this a thoroughly entertaining if sometimes heavy-handed series.

Nikita is one of my most loved series in all time, because of its action packed and yet emotional grasp, which enticed me to watch all the way to the end. Throughout Nikita, you will debate what is going to happen, as each episode leaves you feeling absolutely satisfied. Nikita can be dark at times and is mostly thanks to Maggie Q's amazing performance alongside Lyndsy Fonseca, as well as the rest of the crew. Overall, the incredible experience has placed this masterpiece amongst my most desirable TV shows yet.

I LOVE THIS SHOW! This is my favorite show of all time. I love love love it and I would watch it again. And again.

The CW's spy series Nikita comes to a thrilling conclusion in an exciting, action-packed 6 episode final season. Framed as a presidential assassin, Nikita goes rogue; but her team attempts to bring her in, and clear their names once and for all by bringing down the shadow organization that's manipulating world governments. With only 6 episodes, the season ramps up fast and doesn't let up. And, along the way there are a number of shocking twists that bring a lot of intensity to the series. Additionally, the cast delivers some strong performances that carry through this last run of episodes. While Season 4 of Nikita barely qualifies as a "season," it delivers a powerful end to the series.

It was a fun ride -- even if at some point it lost its amazingness.

With only 6 episodes in the season, it was very difficult to do what they did; wrap up everything with a satisfying conclusion but somehow, they did. Season 4 was initially not meant to happen but due to the hardcore fan base and the petitions, CW decided to give Nikita an ending and I'm so glad they did. The show's been going strong for 3 years now and even though the ratings haven't been all that great, I still believe it is THE most under-appreciated show that was on television. And they even turfed it to a friday night or 'dead show night. Non-stop action, drama, love triangles, plot twists every turn; Nikita was a show that was afraid to take risk by killing off characters and showing real character development for the female protagonist. Another reason why it's one of my favourite shows is the fact that it is a strong female protagonist. Nowadays, they put female leads in such roles that they end up just basing a story around a guy or their love life and even if they do try to make them strong, for example, Olivia Pope in scandal, it's all generic. Nikita was not only a very capable physical character, but her issues about abandonment, trust, love and friendship just made it so good every episode. She was honestly one of the most humanistic characters I've ever seen on television. There was no dull moment for this entire series, even though this review is just for season 4. Nothing ever felt tacky or cheesy; McG is just a fantastic director and the storyline was down-right amazing. And that conclusion? Sigh. Just amazingly satisfying in every way. I wish more people had watched this show so that there could have been more seasons, but at the same time, its important to know when a show has run its course. And what a run it was. Thanks for the good memories Nikita. The last thing they heard was in fact, your name. 9.5/10

One of the best acted (Maggie Q) written and directed series I have ever had the pleasure. I must say that I feel some of the neglect with this highly produced show is because it landed on the CW, a network that I see little of interest on for me personally. This show is dark, as it should be but has it's humor, or the lead, Maggie Q could not stand herself. Excellent work by her and rest of cast, writers and directors.

A poor copy of the other TV series. Check out the original show with Peta Wilson. Who plays a believable Nikita along with very talented unknown actors that give it a genuine feel.
See Details