Where to watch
Buy from $1.99
Buy from $1.99
Buy from $1.99
You might also like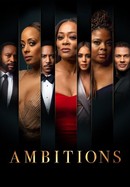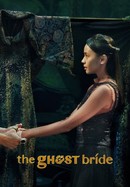 Rate And Review
News & Interviews for Nurses: Season 1
Audience Reviews for Nurses: Season 1
The show is horrible on its own regardless of its medical inaccuracy

Horrible. Dumb. Stupid. Unrealistic. Awful. So WHY do I keep watching this trash?

I like this show, but it needs better writing. The amount of time each nurse spends with a patient is a FANTASY! Most nurses have 20-30 patients and the biggest stress is how to get it all done. Weren't 4 out of 5 of the leads new to nursing? You don't leave nursing school knowing so much. You learn on the job. America is aging, Some more older characters would help. Sinead is my favorite character.

I have rarely seen a TV show that gave less of a shit about the viewer. It's like the writers literally did not care whether anyone watched or not. Talk about formulaic! And stupid! Terrible writing. Terrible acting. Terrible consultants (if there were any). No one seems to have any understanding of what nurses actually do. You know it is desperate times when NBC picks up a show like this.

Always looking for entertainment with a good story line, characters who are appealing, decent acting and plausibility. This hits every one of these criteria.

One of the worst shows EVER. Seriously. Terrible acting. Actors who do not have a clue what nurses do. Nurses are shown as incompetent. One actually goes to lunch with severed fingers in a cooler. Then later tells the patient, after spending zero time trying to locate them, that its' too late. Each patient has a personal nurse, who just sits by their bedside. RIDICULOUS beyond belief. All nurses should be livid that this was ever even made.

I think it's great. Five Stars !! Great actors and stories.

Absolute trash. I've been a RN for 22 years and this is an insult to all Nurses. Not even SLIGHTLY based on reality and just poorly written. A Nurse giving a a blood transfusion DIRECTLY to a patient? What??!!! shut this garbage down

Needs better medical consultants. But it is getting better story wise each episode.

Great show. Unlike most medical shows, they dont go straight to workplace romance on the first episode.