Occupied: Season 3
(2019 - 2020)
Where to watch
Subscription
You might also like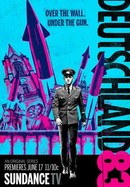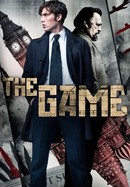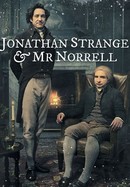 Jonathan Strange & Mr. Norrell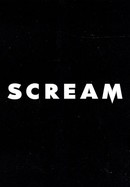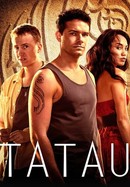 Rate And Review
Occupied: Season 3 Photos
There are no critic reviews yet for Occupied: Season 3. Keep checking Rotten Tomatoes for updates!
Audience Reviews for Occupied: Season 3
1st season was the best ... progressively getting worse. The 3rd season was implausible and silly. Story lines came and went, characters assuming unlikely roles. Pretty scattered and lazy writing.

Despite a meandering pacing in the middle of the season that sometimes drags on, Occupied season 3 presents us with enough that is new, and enough that is familiar, that the conclusion is rewarding, even if a little bittersweet. Things of note: -I was worried at the 'surprise' introduction of Siddova's girlfriend(?), and although this plot-line follows through just enough to feel satisfying, and sufficiently develops her as her own character- simply by virtue of being so deeply invested in Sidrova's character in the first few seasons, I found it a little difficult to adjust. Not enough is done to raise awareness of lgbtq couples within Russia's homophobic culture, probably due to time constraints, but it's okay- even if I wish I got a little more. -Jesper Berg's plot line was phenomenal, but at times, sustained purely through excellent acting alone. The transition of berg carried through on some of the character arc that I liked so much in the last two seasons- that being said, it could have easily become cliche'd if not for Mestad's subtleties which suggested more than the script actually gives. -

The first two seasons of Occupied were good, dare I say great; it wasn't a masterful piece of political intrigue à la House of Cards seasons one through five, but it weaved a tale of "What If" with real life events (the 2014 Russian invasion and annexation of Crimea) in such a way that, as you watch people's lives slowly being irrevocably altered by events going on around them, you come to believe that it could happen; and it helps put into perspective the rational European fear of the ever-looming Russian Empire in the 18th century all the way to the Russian Federation in the 21st. That being said, the third season largely fell flat. As an example, it didn't feel plausible that Jesper Berg, the Norwegian prime minister, could suddenly go from a bumbling-politician-turned-freedom-fighter-in-exile in the first two seasons to being a ruthless political mastermind in the same vein as Petyr Baelish from Game of Thrones. Likewise, the European Union's strong sway if not outright manipulation of a non-member country like Norway seemed unbelievable especially once Russian forces were expelled. Speaking of which, Russia itself felt oddly bland: the government itself was represented by the expertly manipulative ambassador Irina Sidorova, but once the Kremlin loses faith in her and she's fired, it becomes a rudderless and faceless oligarchy floating through the story; likewise, quite a bit of time is spent in Russia itself, but we're led to believe that everyone lives in posh hotels and eats at Michelin three-star restaurants as that's only what we're allowed to see, so the character of the country itself is boring, lacks nuance, and is culturally sterile. The ending feels rushed as not all of the plot points are wrapped up, and I write this without sarcasm and exaggeration, the final scene is an overt endorsement of eco-terrorism directed at you, the audience. So if you've watched the previous seasons and you have some free time, flip a coin if you're possibly interested in watching how it all ends, but don't expect to walk away remotely satisfied.