You might also like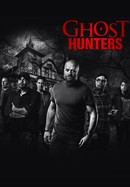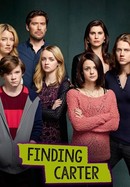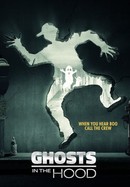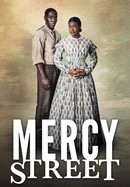 Rate And Review
Audience Reviews for Olympus: Season 1
Really well done surrealistic show that is reminiscent of Princess Bride cinematic style. Great acting, compelling storyline. Super sad they did not do a second season. The critics panned this originally but i am betting popularity will increase now that it is on Netflix. Definitely worth watching.

It's a good show I mean not the biggest budget and uses a lot of green screen but has a charm to it also hopefully it comes back for a season 2 since it did not have a proper ending

It was great all except the last episode seems like the series didnt end. They could have done well with one more episode.

Just watched all 13 episodes in the last 24 hours on Netflix, and must say this is one of the best, most thought-provoking TV series I have seen to-date. A brilliant use of the classics meshed together to entertain while touching upon deep existential concepts with unlimited allusion and seamless parody. Fits extremely well with the books I'm currently reading, The Meditations by Marcus Aurelius and The Perennial Philosophy by Aldous Huxley. Great job Nick Willing and Co., very much appreciated.

I have yet to watch the final episode. I agree that Syfy is cheap, especially since it merged with Comcast. Also, the fist couple of episodes were uninvolving and drab. And I cannot understand why Ariadne is portrayed by a dwarf, or something that looks like a dwarf. But, does anybody remember the movie "The Immortals" the nonsensical one that made a mess of Theseus's legend with Henry "Superman" Cavill? Surprisingly this series reinterprets the same legend and builds on top of it quite successfully. Its script features the twists of an ancient Greek tragedy and also, unlike a childish series like "Zena," it throws unexpected curves, experiments and ponders. It is not for all ages but it works once you get past the CGIs. A nice touch is that it actually names Greek locations. Of course, some of the names it uses are contemporary, not ancient. But that is the beauty of "Olympus:" it overcomes budgetary limitation with inventiveness. Something like the Trojan Horse. I also like the acting, at least for the most part. However, you will be better off watching it on Amazon Prime, without commercials, as a long movie instead of waiting for weekly installments. Highly recommended and I know a lot about Greek legends. I was brought up with them. This is a great reinterpretation and portrayal of Theseus's journey to immortality.

This is easily one of the worst shows i've seen and i'm heavily biased towards liking shows of this kind. If you wanted 300, Merlin, or even Atlantis OR classic Clash of the Titans as a series avoid this. Think of the stop motion effects of clash of the titans. That would be an improvement to the special effects of this show. The acting is also as nonexistent as the plot.

episode 1 is ok (despite low grade 3D graphics, and cheap investment on clothing and furnitures etc), but the rest of the movies all shot indoors and zero monsters. The Hero looks like indian but both his parents looks like caucasians. The Hero suddenly fell in love with the tyrant girl who torture him and grabbed his dicky. Hero killed his own father and bedded his step-mother to save the world. Who is the script writer? must be high on alcohol.

The Killer Introduction I found this particular scene from Olympus extremely interesting which shows some decoy oracles. This got my attention but I just think that the scene should have been a bit longer and kept the audience guessing instead of giving away which one the real oracle is. The trick of any good artist is always to hook the reader into the story and keep them on the edge without giving away too much information. They did not do so successfully in this part of the first and most important episode in the entire series. And this here is the biggest blunder since the first episode is the most essential episode of all the others. The first episode is what determines whether or not people will keep watching the series or decide to flip the channel so to speak and watch something else. The good things that were done with Olympus though were the storytelling aspect. However I don't like the episode mainly because the suspense is rudimentary and completely gone from the pages of the script. What is special is the digital technology used to create the battle events in the story. The digital wall works well to create the realistic scenes of sword clanging.

Hero Cursed Now I have to say for the first time I am super impressed with how Olympus delivered strongly. Most of the other episodes were good but this one just nailed it. I don't know what to say except that many things started adding up like the differences between King Aegeus's two sons: Hero and Lykos. Also Hero finally gets his name at the naming ceremony that is led by the king himself. I also found Hero's personal issues come into play in this episode. It makes me feel sorry for him as the audience because he is unable to enjoy the simple things that life has to offer. Companionship is one example in which it's revealed that he can't have a wife, a son, and a normal family. The reason why is because he knows that he is cursed and that the curse will be passed on to his son if he chooses to have children. The only thing I didn't like was that I have a feeling that the battle for Athens reached something almost like a stalemate. Let's just say that is not the way I would have ended this particular episode of Olympus if it were up to me. Other than that I loved it.

Misplaced historical personas, cheesy characters and ridiculous studio backdrops. Even with a low budget, hollywood can do much better and next time should bother - out of respect - to do research. Even "fantasy" genres should consist of context and coherent logic.