On Becoming a God in Central Florida: Season 1
(2019)
Where to watch
Buy from $1.99
Buy from $1.99
Buy from $1.99
You might also like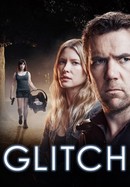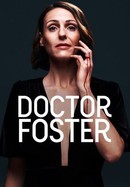 Rate And Review
On Becoming a God in Central Florida: Season 1 Videos
On Becoming a God in Central Florida: Season 1 Photos
News & Interviews for On Becoming a God in Central Florida: Season 1
Audience Reviews for On Becoming a God in Central Florida: Season 1
I recently rediscovered Kirsten dunst after a rewatch of 'interview with a vampire' and it brought me to this show. She has not only become a complete actress package but Also grows in beauty and sincerity in her roles. I was amazed by her portrayal in this show and how diverse she made her character with small emotive subtleties. Applause for Théodore Pellerin and Mel Rodriguez as well, astonishing acting. Mel made me cry more than once. 10/10

I'm surprised On Becoming a God is rated as high as it is. I so wanted to like it but alas, it promised way more than it was able to deliver. A black comedy about an MLM in boondocks Florida? Sign me up! But while I thought Kirsten Dunst and Théodore Pellerin both delivered fantastic performances, by the third or so episode, the plot just descended into surreal meaninglessness. Which might've been fine if it was entertaining instead of just boring. Maybe what bothered me the most was that after the first episode (which, mind you, I loved) they just gave up on the show being a comedy. The creators used shock tactics, cliffhangers and completely over the top scenarios to cover up bad, directionless writing.

I absolutely loved this wacky, multi-level marketing mayhem. It's got a strong satiric bite and it's perfect for bingeing. Too bad we didn't get more Alexander Skarsgard. Kirsten Dunst is brilliant as ever.

Starts out promising but so many missteps. The character development makes no sense. And worst of all, this show has no heart. (A shame for all the actors, who all rise above the material.)

Thought this was brilliant! Superb acting from all. Well written, clever, different and attention to detail incredible and captured 80's so well. Brought me back to that time. So funny also, absurd, ridiculous but very clever

Excellent series with an extraordinary Kristen Dunst, I love this actress of a magnificent talent who raises the whole series, an excellent screenplay and a nice sarcastic vision of money. A black sarcastic comedy, where we laugh in certain situations and we stoke the underlying plot of the dramatic side, the whole is very coherent and with this main actress who shines there, she alone ignites the whole series.

Slow pacing. Meandering narrative. Mirthful at best.

Loved it! I want more! When is the next season start?

Great times binge watching this!