One Mississippi: Season 2
(2017)
Where to watch
Subscription
You might also like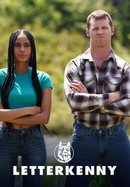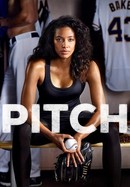 Rate And Review
One Mississippi: Season 2 Photos
News & Interviews for One Mississippi: Season 2
Audience Reviews for One Mississippi: Season 2
Overall, I like the show and Tig Nogaro. Season 2 gets more political which I don't appreciate whether it comes from the right or the left. Mostly, this is because it really isn't necessary in most cases. I think Tig just wants to make political statements in the show and therefore finds ways to insert them into the script. A Vietnamese character becomes a love interest for her brother. Of course, this leads to racist remarks which then has to lead to the question of "Who did you vote for?" and criticism of the President at that time. It just isn't necessary and you could just as easily make disparaging comments about politicians on the left but she doesn't. I think this is an unfortunate state of bigotry in the media today.

loving this show its a classic

Amazing show, raising many taboo and unspoken topics in a fine cinematography.

Best show I have seen in years. Bring on Season 3!!!

The sophomore year for One Mississippi is just as strong as the initial one, and at times even eclipses it. Tig Notaro remains as singular a character as ever (admittedly to the point that the show's other characters can feel bland in comparison), and her show truly captures her unique world view. It's also certainly a different world than in had been in season 1 (prior to the election), and One Mississippi seems poised to confront issues such as bigotry and sexual harassment, and it always does this with tach and aplomb. Despite the dark material, the show still has a resonant feel-good vibe to it, and Tig and Kate's relationship make for one of the sweetest same-sex pairings you're likely to find on American TV. With the show's future being in a grey area due to Louis C.K.'s involvement as a producer, here's hoping that this isn't the last season for this distinct half-hour of subversive comedy.