Orphan Black: Season 1
(2013)
You might also like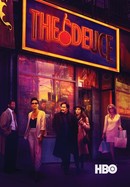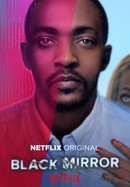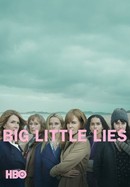 Rate And Review
Orphan Black: Season 1 Photos
News & Interviews for Orphan Black: Season 1
Audience Reviews for Orphan Black: Season 1
one of the best first seasons any tv show ever had

AMAZING plot, fully fleshed-out characters, INCREDIBLE acting, a really good mystery and still open-ended enough to continue for many great seasons! :-)

why is this show so highly rated ? it had a great pilot episode but it does nothing with it ... i wasted many hours of my life to watch this shitty show

A great balance of funny, drama, action, and sci-fi. Maslany is superb in the main role and handles it's demands brilliantly, it is worth watching just to see this. She is well-supported by Gavaris who brings good comic relief. Well worth a watch.

I have been putting off watching this show for a long time, in fear of being disappointed by it. Although now during this COVID-19 Lockdown I decided I required something different. I am usually not a huge Si-Fi Fan, but this show took my breath away right from the start. Tatiana Maslany plays many roles and makes each one individual. The absolute talent she holds to give all of 6 main Clones their own lives, accents and their individual identities is amazing. You find yourself blown away at the end of each episode when you are reminded that each clone is not played by multiple actors but just her. It is truly amazing. As a member of the LGBT Community, I feel like it is my place to cast light on the LGBT aspects of the show. Cosmia and Delphine's relationship is not defined by the fact that they are two women, but by the idea that they are in a relationship, their trials and complications are true to the show and not far fetched. The relationship feels true and real and that is something that so many shows these days seem to forget about. Felix is another obviously gay character but again it isn't his only trait, he is a complex character and Jordan Gavaris does an amazing job of creating this character who loves deeply and strongly for his family. I feel very deeply connected to this show that has made me cry, and laugh out loud in the same 10 minutes. I feel this is a must-watch for anyone. I feel in love with all of Maslany's identities and the supporting cast. This show is a work of art. I love it!

Literally perfect! A true acting feat!

Orphan Black is competently filmed and written, but it is a one-dimensional sci-fi thriller that does not try to do anything interesting with it premise. It is populated entirely by stock characters, including some very dated stereotypes, like a "gay best friend" and Indian tech support guy. For all of the acclaim Tatiana Maslany's performance has received, the characters she she portrays are all stereotypes. Protagonist Sarah drives the plot forward by making impulsive decisions that get her in trouble; then the writers rescue her from her predicaments with deus-ex-machina. That is as complex as the plot gets. It is repetitive and formulaic, and will likely not interest anyone except fans of sci-fi thrillers who do not care about innovation in the genre.

A great show, too bad that it got cancelled...

This is a great show; I haven't seen later seasons yet, but the first season was incredible.

If you can get over all the annoying SJW elements this shows has (it's BBC, after all), it can feel a bit cheap at times, but is a fun watch, overall.