Orphan Black
(2014)
What to know
Critics Consensus
Anchored by Tatiana Maslany's brilliant multi-role performance, Orphan Black is as densely-layered, thought-provoking, and wildly entertaining as ever. Read critic reviews
You might also like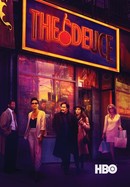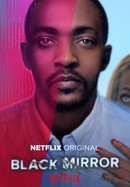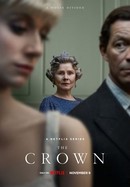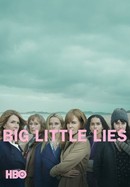 Rate And Review
Orphan Black: Season 2 Photos
News & Interviews forOrphan Black
Audience Reviews for Orphan Black: Season 2
A little all over the place in terms of story.

The second season provides a huge development in the storyline and in its characters

Maslany's performance carries the show: fresh and entertaining. The plot, however, begins to unravel into murky directions.

A great show, too bad that it got cancelled...

Season 2 was a muddled mess of narrative dead-ends, illogical character decisions, and repetitive plotting, to the point of boring. Orphan Black really jumped the shark this season. (But don't worry, it gets good again about mid-season 3)

This show was AMAZING!!!!!!!!!!!!!!!!!!!!!!!!

BBC's most popular program is back with more new material a lot stuff was discovered last season; Sarah found out she had several clones, Cosami and Alison, her sister Helena was feral and violent, she met her birth mother only to lose her again, her daughter and foster mother disappeared, and she met the head of the company DYAD Industries, Rachel Duncan trying to get her to sign her life over to them the police from Beth's life before her death almost found out everything but were stonewalled This season introduces newer elements: Dr. Leeki whom has taken Cosami under his wing at the company but did something terrible during the many clones that were created The Duncans are also revealed being part of Project Lida It looked like Helena was beaten but she survived somehow, Kira was then kidnapped and Alison decided to go back to suburban life A new group called the Prometheans make their way into this season Helena is then taken in by a secular society called Cold River in which they take something very valuable taking nature vs science into their own hands, Alison can't deal with the guilt of her neighbors death, and a new sickness is discovered by Cosami affecting another clone Another clone named Toni arrives shaking things up even more the finale is okay and not as good as Season 1 but the world is expanding and more mysteries have yet to be unraveled what is Topside? What's Project Castor? how many other kinds of clones exist besides Sara and her sisters? is her daughter finally safe? we're all capable of things we don't know once danger sets foot, what is natural and unnatural, is it our call to determine what kind of people should be born into this world?, does our body/our choice still exist even in the name of science? I'm happy to say 'Orphan Black' still has me hooked

I love British TV Even More Now...... I wish I could clone every season

still as good!, but getting a bit darker, more deadly and heavy than the previous one

Season 2 of Orphan Black fills the cracks of Season 1, and continues to play to its strengths and nothing else. Tatiana Maslany continues her bulletproof performance, and somehow distinguishes between the clones as if they are different people entirely.
See Details