Outer Banks: Season 1
(2020)
Where to watch
Subscription
You might also like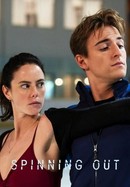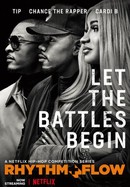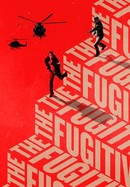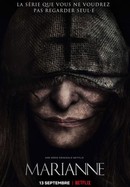 Rate And Review
Outer Banks: Season 1 Videos
Outer Banks: Season 1 Photos
News & Interviews for Outer Banks: Season 1
Audience Reviews for Outer Banks: Season 1
I really like the characters and their bond!! JJ is funny, Kiara is sweet, Pope is level headed, and John B is ambitious. I don't really like Sarah, I feel like she is just there to be John B's girlfriend and they rushed into a relationship. It was kinda out of the blue and I feel like they should've given Sarah some character development or let us get to know her some more before her and John b got together. I love the plot of the show and the plot twist was the best part!!!! This show is fun and exciting and I recommend for you to watch it, if you're not sure. I thought it was boring while scrolling through Netflix, but I was wrong. I got hooked from the first episode. Pogues are the best and so is Outer Banks!

Season 1 of "Outer Banks" develops the main climax very well but starts very slow. The pacing after a few episodes becomes great and the characters and pretty fun to watch! The only thing holding this season back from a 4 star is the first 3 episodes: 6/10 But the rest were all above 7.5/10!! Well made and is very underrated!

It is very rare that I enjoy a tv series from recent times especially one made by Netflix but this show has the perfect mixture of comedy, drama and etc the characters are likeable and relatable and this show is definetly in my top 10 highly recommended

Love the storyline and the cast members play their roles very well. Overall a great show

Great season great writing

I think the author of "outer banks" created the plot especally to torture me. Everything that happens is so easy to predict. All the decisions of the main characters are stupid. He should be ahshamed to create something so brainless. Even a toddler could do better!

Teen age kids doing treasure hunting.. Not really my kind of show, but managed to pass some time watching it. Would not really recommend it to anyone though. It kinda sucks.

#2 in the U.S.A. on Netflix when I watched it (2020-05). Once again, this rating is a mystery to me. People must be REALLY starved for 'new content' right now. The story was trite. There were many plot holes. The acting and production quality was just passable. I recommend a pass on this.

Well, this show surprised me. It took a while to get going but once the ball started rolling, it didn't stop. The journey these characters take as they embark on this discovery interests me. The drama and tension rises to a climax at the end of the season with a satisfactory conclusion, but also leaving the door open for the next season. It really shouldn't work but somehow does. For what the show lacks in character development makes up for in heart.

Although its content can get "over-the-top," what makes "Outer Banks" a binge-worthy success is its addictive plot, reliable characters, and interesting cliffhangers in each episode.
See Details