Where to watch
Buy
Subscription
Free
Buy
You might also like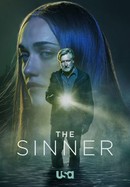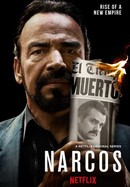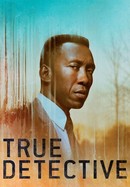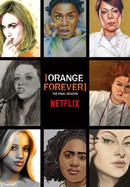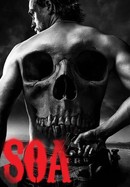 Rate And Review
Outlander: Season 1 Photos
Audience Reviews for Outlander: Season 1
This show is fantastic! Covers it all. But, I'm gonna tell you why this show works so well-casting. The two leads make this show!! They are great.

Best seasson... Not to miss

I've not a reader of these books, so I can't speak on how it is as an adaptation, however, It is a relatively slow moving storyline with some timeline hopping. That being said, it is very interesting, albeit a little heavy in historical discussions (I like period pieces, but war talk is not for me) the relationships and chemistry between characters feels authentic and at times moving and brutal.

This is the show that has made the most impact on me ever! The characters, the beautiful sets, the Scottish scenery, beautiful actors, costumes and of course the epic love story. I can watch S1 of Outlander again and again

I like time traveling shows so I gave it a try and it was fun for a while but then it quickly has become super cheap. It's all sex sex sex sex sex sex sex ugh…

The entire series is fantastic and the first two seasons are perfect. Balfe's acting is stellar, the story is epic, and sets are worthy of the best that Hollywood has ever produced.

It's amazing!! Hope it continues and Jamie and Claire always stay together 🙏🏼🙏🏼🙏🏼

This is the best show I have ever watched. There are just no words for its beauty, romance, depth, sense of adventure and other worldly feel. The acting by Claire and Jamie was truly spectacular and inspires me to live in a fuller life.

Great production value in the sets, costumes - a lot of attention to historical detail. An enjoyable historical fiction, some very good character actors. - The lead is quite good, yet her character is nearly ruined by the ceaseless injection of self-righteous speeches. - When the characters are engaged and vulnerable to the happenstance of plot, a great show. When the writers inject the lead, like admirable purple-haired- Holdo breaking the 4th wall ruining the new Star Wars.

I loved it.. Then I bought the book, loved the book.. Super intense despite of the violence, I loved the fact that the male character is depicted as educated, super intelligent, poliglote, kind and considerate.. Not the usual brute but good looking. Worth seeing, the versatility of Tobias menzies..is also very intense.. You love him.. Then you hate him..
See Details