Pennyworth: Season 1
(2019)
You might also like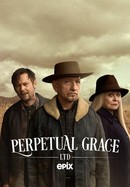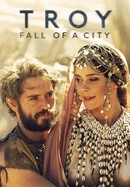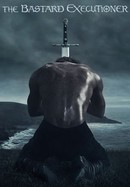 Rate And Review
Pennyworth: Season 1 Videos
Pennyworth: Season 1 Photos
News & Interviews for Pennyworth: Season 1
Audience Reviews for Pennyworth: Season 1
Got weird in the last episode... looking forward to what happens in season 3!

I love it! I wait for every season and have on my DVR so I don't miss it starting! I know there's no commercial already but I want to make sure I don't miss it as I'm not a big movie watcher.

Very good TV show, great character development, particularly Alfred and Martha. Some great action too. Thomas's character is a bit wet.

Good series, but let down by the awful CGI sky replacements and backgrounds that look like they are just stick over the top of London.

Frantically searching for anything watchable and came upon mild mannered Pennyworth, with hidden depths! I have to stop myself from binge-watching to make the first series last, hopefully for more than a few days. Although this is quite violent at times, it's the good guys that win ... so far. Highly recommend Review 2: Should have waited past the first episode to post a review. While I really like "Pennyworth", his girlfriend, parents, and Wayne, For My Taste....the show proved to be too coldly brutal, violent, sexually explicit starting with second episode...won't continue. As I say, For My Taste...if this is your cup of tea...drink up.

30 critics on season 1, none on season 2. Notice the year.2019. This was before the entire movie and television industry got in a room and decided that they will only push and write about woke crap. Every critic and every audience review here on season 1 seems praise worthy Then you go to season 2 and its crickets. That is clear to me that the critics and the people at rotten are IN BED with the people in this world that are crazy about controlling every aspect of your life. 2019 you can read right here in the reviews how people are normal. They talk about the show like its a normal thing. But the silence on season 2 is deafening and ill tell you why. These people suddenly feel that Pennyworth is too white and not woke enough. Thats why season 2 has NOTHING on it but 2019 ? 30 critic reviews. You people make this crap TOO obvious and its going to be the end of you all. GO WOKE . Go BROKE. thank god this show is around, like the new superman and lois, if just to remind you how good we are at what we do and how BAD you are at what YOU do.

So far I've seen the pilot. It's good. Pay attention to the audience score, not the worthless critics score. It's 60s British secret agent, intrigue, fun!

Pennyworth is an EPIX drama based on the early life of Bruce Wayne's butler Alfred Pennyworth played by Jack Bannon. The story of Alfred started out as a special forces unit in the British army and comes back to start his own security business with a pair of his buddies he served with. He gets recruited by billionaire Thomas Wayne who has ties with the CIA during the harsh times of the 60's when England was in the midst of a revolution. Thomas Wayne was played by Ben Aldridge along with Martha Kane (Emma Paetz) to stop Lord Harwood (Jason Fleming) from corruption and destruction. You could tell some of these characters are the backbones of villains much like the Penguin and the Joker. Great series with wonderful actors, and great in depth storylines. Definitely well worth binge watching and moving onto the next season.

A thriller of a show! Some constructive criticisms though: I felt a few character developments happened a bit fast, the story definitely moves at a quick pace. Would've loved it if Alfred maintained his old fashioned "I'm a one-woman man" to contrast the other characters' sexual liberty, as the season initially looked to portray him as an old school cockney gentleman. It arguably would have made Alfred an even more likeable and impressive character, matching old school chivalry with the bad-ass SAS "animal" who's unafraid to put his license to kill to use. Still, he is a very likeable character as it is. The supporting characters are also really likeable and have enough depth in their development to keep you intrigued about their place in the rest of the series. The shooting violence in this series is epic! You are definitely not at a loss for great action scenes. The show had me hooked with its tight episodes and I binged the entire season over two nights! I cannot wait for the next season!

Out of its mind and a lot of fun. Pennyworth has a great cast and shows what a great character Afraid can be.