Where to watch
Buy
Buy
Free
Buy
You might also like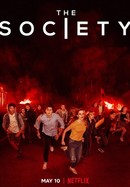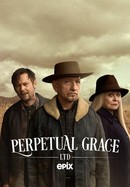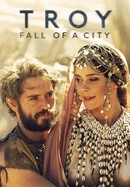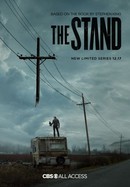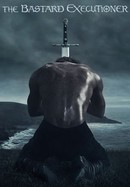 Rate And Review
Pennyworth: Season 1 Videos
Pennyworth: Season 1 Photos
News & Interviews for Pennyworth
Audience Reviews for Pennyworth: Season 1
Amazing cast and storylines

I thought this season was enjoyable and fulfilling. Compared to the dross that appears in films and tv these days, it was refreshing and deserves its high audience score. Critics must have disliked it because it did feature a few firearms and this is a definite no-no. If I lived my life following the recommendations of critics, my existence would be a vegan one.

Honestly great storytelling, really love it after 2 seasons, watching season 3 now. Please, Please, Please do another season! Asking from the Upper Midwest of America, we talk about this show and it's popular up here. We're also freezing 6 months out of the year so loyal viewers!

Excellent! every character is spot on — except for the annoying Wayne couple (Batman's future parents) who sport the most poorly done American accent; fortunately they don't figure too prominently in the show (good time to use "fast forward"). Pennyworth, his Mom and dad, the Sykes sisters, Bazza, Dave boy and so many others — they aren't broadbrushed like I thought they might be (being associated with Marvel). The writing is fun and clever and the plot isn't predictable. We have binged all seasons/episodes and are unfortunately now caught up! We have to wait a whole seven days for the next episode. Hope there will be another season!!!

I'm about midway through Season 3 now. Pennyworth is dark and gripping. Young Alfie is half James Bond and half Sherlock Holmes, and the great musical score emphasises it. In a way Pennyworth gets back to old pulp fiction heroes like The Shadow, Solomon Kane, and Doc Savage, who inspired Superman and Batman. The writers of Pennyworth, however, give us better plots and deeper characters than most of the pulps did.

We enjoy this show! Fun historical style show and a worthy backstory for Pennyworth!

Stumbled into it and love it. Batman's butler: entertaining, good humor, a bit violent and great acting. All playing in a surreal London mimicking the sixties in a hilarious comic style. They should have marked this show a bit more. I'm looking forward to season two and three.

I'm pretty surprised on how well this production is. Only complaint I have is the episode with the public execution, so inaccurate I almost decided to stop watching. However, the basic premise kept me looped in and I really did enjoy the series…

Excellent tv show. I really like the all information about the history the Alfred Pennyworth...!

I enjoyed this show very much, especially the writing. I didn't care for the whole subplot of England being taken over but the other parts of the story were good. I do like the general interaction between the men and women and parents because the dialog seems genuine, not forced. I also like the way the Queen is portrayed and I really like the way they all dress.
See Details