Person of Interest: Season 1
(2011 - 2012)
Where to watch
Buy from $1.99
Buy from $1.99
Subscription
Buy from $1.99
You might also like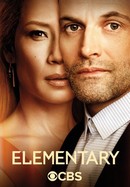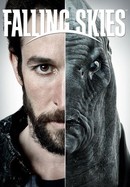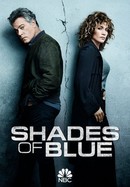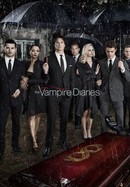 Rate And Review
Person of Interest: Season 1 Photos
News & Interviews for Person of Interest: Season 1
Audience Reviews for Person of Interest: Season 1
Person of Interest Season 1 is nevertheless considered a decent start of its own franchise in the sphere of contemporary police / detective TV drama, despite seeming more or less repetitive regarding single-episode story.

Well written. Well acted. Interesting story. Engaging. Taraji P. Henson puts in yet another great performance. Nice to see Sarah Shahi as well.

It's a pretty good show. I quite enjoyed it.

The first two seasons are really interesting, then the show jumps the shark unfortunately. I wonder why J. J. Abrams and Jonathan Nolan ruined such a good product with so many exaggerations and so much political correctness.

It was a show unlike anything I've ever seen before. What an interesting idea of the government spying on its citizens using an AI. I thought the plot was very engaging and had original one-liners that were perfect for the character. All the characters seemed to have some kind of reason for doing what they did in the show, especially Finch and John. My favorite character was definitely John (Jim Caviezel) he was so interesting, cool, and funny. It was great to see a new way of how crime is shown. In this show they try to stop a crime before it is supposed to happen. Which I thought was really similar to the movie, Minority Report (2002) starring Tom Cruise.

Sometimes naive/simplified, action series with serious philosophical and existential questions. Strongly advise to watch all five seasons. First season consistent and interesting - but then it became even more interesting. And character - beloved.

A very interesting show that mixes the surveillance world with conspiracy theories and the classical battle between underground freedom fighters x powerful evil men. There's the usual brain + muscles team (Reese is a cool version of Jack Bauer) and the law enforcement officers who investigate our "heroes". So I really enjoyed it

An interesting premise and a great cast makes this a show not to be missed.

From JJ Abrams and Jonathan Nolan comes the tech thriller Person of Interest. In Season 1 a computer engineer named Harold Finch, who built a computer algorithm called The Machine that can predict violent crimes, recruits former black ops agent John Reese to assist him in saving peoples' lives. Jim Caviezel and Michael Emerson lead the cast and give strong performances. And the writers do a good job at keeping the cases-of-the-week fresh and exciting by switching up whether the "person of interest" is the killer or the victim, and slowly revealing Finch and Reese's backstories in pieces throughout the season. Additionally, the show uses an interesting aesthetic that utilizes security camera and other electronic device points of view to transition between scenes; making The Machine an omnipresent character in the show. Also, the fight scenes are thrilling and intense. Action-packed and full of intrigue, Person of Interest delivers an extraordinary first season that promises bigger things to come.