Picnic at Hanging Rock: Miniseries
(2018)
You might also like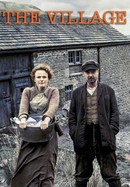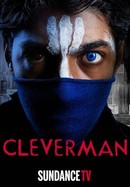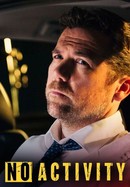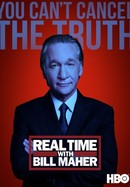 Real Time With Bill Maher
Howards End on Masterpiece
Rate And Review
Picnic at Hanging Rock: Miniseries Videos
Picnic at Hanging Rock: Miniseries Photos
News & Interviews for Picnic at Hanging Rock: Miniseries
Audience Reviews for Picnic at Hanging Rock: Miniseries
Beautiful and gripping fast. Anything was possible in Australia with a fresh start. And anyone could be anyone else. Some dream sequences were hard to differentiate with the insane sequences. Toward the end, Sara was escaping and then was found dead. Seems like a major plot hole. Would have given better rating otherwise. Most bad reviews are about the bad taste it gives to some because it is all girls in charge and not angelic ones.

Series Directed by: Larysa Kondracki, Michael Rymer ,Amanda Brotchie Developed By: Beatrix Christian and Alice Addison Cast: Natalie Dormer, Lily Sullivan, Lola Bessis, Samara Weaving,Inez Curro Network: Amazon It is considered one of the most quintessentially Australian novels of all time. The 1975 film adaptation not only helped popularize the Australian New Wave internationally, it also launched the careers of Oscar-nominated director Peter Weir. It takes a lot of guts to have another go at such an iconic property, but somehow screenwriters Beatrix Christian and Alice Addison, along with Larysa Kondracki (director of three episodes and general "creative consultant") pull it off. Weir's 1975 Hanging Rock is considered one of the haziest, dreamiest, most disorienting films ever. The 2018 television adaptation has those qualities too, especially the earlier episodes helmed by Kondracki, but it also embraces the gothic implications of the story. Natalie Dormer fully embraces the gothic femme fatale tradition as a decidedly younger Mrs. Appleyard than the Weir film has accustomed us to. Yet, she is terrific casting withering stares and dropping barbed comments. Watching her lord over Appleyard College is deliciously entertaining in the manner of vintage Hammer Films. the voluminous flashbacks featuring the missing students (and their wayward teacher Miss McCraw) quite effectively and intriguingly deepen the story and strengthen the character development. They also explain how what was quite haunting as a one hundred-minute film can hold up and maintain its atmosphere of mystery over six fifty-some-minute episodes. Hanging Rock 2018 could very well catapult the twentysomething central trio of Lily Sullivan, Samara Weaving (niece of Hugo), and Madeleine Madden to international stardom. In a way, they are archetypes who together make a whole. This time around, the underclassman Sara Waybourne is played by the conspicuously younger (and talented) Inez Curro, which makes the dynamics of her hero-worshipping relationship with Reid much more logical and believable. Among the grown-ups, Lola Bessis nicely counterbalances Miss Appleyard's evil eye as French instructor Mlle. de Poitiers, who emerges as Hanging Rock's gothic heroine. All six episodes were lensed by cinematographer Gary Phillips, giving the series a consistent, evocative look. The rock itself is quite an eerily beautiful locale. Indeed, throughout the series, viewers can palpably feel how the secluded environment and oppressive Australian heat could drive anyone a little mad, especially when combined with raging teenage hormones. No matter how highly you regard the 1975 classic, the 2018 Hanging Rock will still pull you in and propel you to binge the entire series. Very enthusiastically recommended, the new Picnic at Hanging Rock

Watch the Peter Weir movie instead of this. That film is made by people who understand visual storytelling, film, narrative, characterization.... basically everything of value.

A surreal gothic noir set in Victorian 1900's that leaves you with a sense of breathlessly uncomfortable suspension as the mystery unfolds and we get to know these girls after the fact. It can be slow at times, but well worth the wait.

A stylish retelling of Joan Lindsay's classic, this series sets itself apart from the excellent 1975 movie by adding a little more meat to the bones of some of the characters stories. While sometimes it works and sometimes it doesn't, it is refreshing to see a different take that doesn't just rehash what came before it. Natalie Dormer's Mrs Appleyard is given a completely new back story and played fiendishly well by Dormer, and some interesting new dynamics are introduced between the girls of the story. The score, while not quite as haunting as the panflutes of the original movie, is wonderfully atmospheric in its own way, particularly the theme for Miranda. For those familiar with the infamous supposed final chapter of Lindsay's novel published several years after her death, there are some interesting nods to the conclusion said to be (albeit without proof) the original intension of Lindsay before she was advised to trim the chapter from the story in the interest of retaining the mystery. While the series doesn't commit all the way to this ending, there are certainly elements of it apparent. I personally enjoyed this new and intriguing conclusion but it could prove frustrating to some. All in all a thoroughly enjoyable show occasionally bloated by subplots but definitely worth the time.

Samara Weaving is a terrible actress...how does she get work?

meh....the ending spoils the whole series. all the mystery and questions we as viewers want answered are left unfulfilled. dont waste your time.

I don't think the writers ever read the book or saw the original movie. What nonsense.

Natalie Dormer (Queen Marj 4ever) eu te venero!