Where to watch
Buy
Buy
Buy
You might also like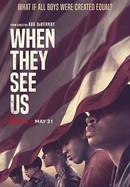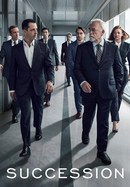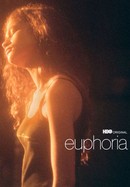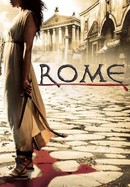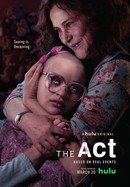 Rate And Review
News & Interviews for Pose: Season 1
Audience Reviews for Pose: Season 1
Ryan Murphy really did an amazing job in showcasing the ballroom culture in New York City during the 80's. Pose ultimately highlights the underlying themes of this underground scene and everything that came along with it. There are visible intersections between the characters that should be addressed. Throughout the show it was revealed that there were people of different social status. It was almost certain that the white characters were mostly wealthy and of higher class. Rather than all BIPoc, were being presented as broke in a lower social class. Diving deeper into intersectionalities, the people who attended the Balls in Ballroom were of the LGBTQ+ community. They have created such a safer space than they would be experiencing out on the streets. Actresses, Indya moore, Mj Rodriquez, Angelica Ross, and many more play transgender women both on an off set. They truly shape the way of what Black trans women go through in New York during the 80's. Most of the time these women would result in having to work by selling their body and enacting in sexual acts. Most of the time since they are Black Trans women they would often time get turned a blind eye on certain work or jobs, basically forcing them to do sex work to live their daily lives. It's a very dangerous way to earn money but the community knows the people and works together to be safe. According to the article Navigating Intersecting Identities…"Sex workers who identify as transgender experience the intersections of social, cultural, and institutional stigma, and face discrimination on systemic, institutional, and interpersonal levels due to their gender identity" (Capous-Desyllas & Loy). With that being said, with their gender identity they ultimately have a harder time just trying to earn a living. We can see a moment where Indya Moore, also known as Angel Evangelista, breaks the social barrier of the heteronormative world and was accepted into the world of modeling. She was ultimately introduced to corruption as well and the unnatural relationships between photographer and clients. This does not mention how we see the opposite intersection of White cis men and women. Living normal day to day lives assisted by their corporate jobs. Evan Peters, also known as Stan Bowes, shows this higher class lifestyle as a Heterosexual white man. Later finding out that his perfect life was just not enough and he ends up having an affair with Angel Evangelista.

One prominent feature within the show POSE is the idea of ballroom culture and the structure it builds for the members of the house. As described in Arnold and Bailey's work, ballroom culture or "house culture" consisted of "anchoring family-like structures, called houses, and the flamboyant competitive balls that they produce" (Bailey, 2009, pp. 3). During the ballroom culture peak around the 1980s, these communities were seen in hot-spot locations like New York and Miami among the LGBTQ community. The house culture provides homes for individuals who could not find acceptance within their biological family. Much like typical family settings, the house culture seen in POSE has house mothers that provide and encourage their children to survive and become successful. Under mother Blanca's rules, every child of hers must pursue education. One of her children, Damon, is an advanced dancer and pursues dance classes. Just like any other mother, she creates rules to follow and although the balls are a huge part of their culture, she treats them as privileges. For example, when Damon was slacking off in his dance classes, she did not allow him to participate in the Snow Ball. This was a big deal to Damon because ball culture is a way for each member to express themselves and display their family in a desirable light. Much like any other mother, she also preaches how important it is to not steal, even if it's for the balls they compete in. Nonetheless, the house of Evangelista finds a way to look fabulous and even gives the reigning house of Abundance a run for its money. Another form of support that the house culture provides that goes further than just social support and community is HIV-related support (Bailey, 2009). The setting of POSE is set up in the 1980s, also known as the time of the AIDS pandemic. The characters often discuss their fears of contracting "the virus" and house mothers such as Blanca always emphasize to her children the importance of safe sex and getting tested. Other elders that are idolized within the show and the ballroom culture like Pray Tell also encourage the boys to remain aware of the dangers of engaging in sexual intercourse with other men. Outsiders from this community such as Damon's biological mother saw the virus as a punishment for being gay. Especially during a time where there was so much uncertainty of what the virus was, the house support was very important to young men in the film such as Damon, Ricky, and Lil Papi who were all children of the house of Evangelista. Overall, the first three episodes in particular show an accurate representation of what can be considered as "ballroom culture" and the resources that being in a house provides. It depicts the idea of lost souls having a home away from home and expressing themselves in the balls where the community came together. There is also a very realistic approach that gives the audience a real-life look into what the community during this time experienced with the constant fear of the AIDs pandemic.

Summary of season 1 episode 2: Blanca is denied access to a popular bar leading to a purposeful feud. Meanwhile, inexperienced Damon learns the truth about love and sex when he is asked on a date. Comment: Okay, honest review here… It's crazy to see how trans women of color navigated city life in the 80s. Specifically, Angel and many other trans girls in the show had to turn to sex work as a means to earn a steady income. Example, in the first three episodes of season 1, there are scenes of men picking up Angel at the docks in order to pay her for sexual acts. She tried to get a conventional job at a make-up store in episode 2, but that damn rude ass lady denied her application cuz she was trans 😭😭😭 She also found a safer job as a show gurl in a sex store, yah know, that was smart on her end in order to avoid contracting HIV since the 80s/90s was the peak of that epidemic. Within the first three episodes, there are sentimental scenes where characters test positive; however, they are filled with resilience and determination. Moshoula Capous-Desyllas and Victoria Loy's article "Navigating Intersecting Identities" gives a deeper insight into the trans experience in sex trade, "However, one's intersecting identities can play a role in their experiences in the sex trade, especially for poor trans women of color. Embodying marginalized identities can increase one's vulnerability to violence, economic insecurity, and incarceration, while decreasing their ability to make self-determined choices." Pose really captures this analysis by conveying how some trans folk choose to enter the sex trade as reclamation for gender identity affirmation while others participate due to the lack of equal opportunity in conventional industries. My overall critique of these episodes is that they do an exceptional job at portraying how trans women of color navigate sex trade in the late 80s. 11/10!!

This was interesting. I found myself getting engaged with the characters and their stories. It certainly opened my eyes to a very different life / situation.

Sensational series. Great actors, great script. This series is required.

One of the worst shows I've ever seen. The acting, plot, and dialogue is on par with a parody film/show. It's so cliche and full of tropes it seems insulting to the LGBTQ community. I couldn't imagine anyone watching this show and thinking it mimicked real life in anyway whatsoever. It's like if a B movie were made into a series. There are little to no real world consequences for the actions of the characters. They start the show by breaking into a museum, stealing things, and breaking public property. When arrested they do no jail time because...they're "fabulous." This show has all the depth and intellectual thought of a child's dream. It's sad that people work really hard to create socially relevant art and stuff like this gets funded instead. Hard pass.

Good story, good acting, it's interesting to see a show that touches on some of the LGBTQ+ struggles. As with many shows, I wish not everybody would look like supermodels. The ballroom competitions are entertaining, but there are several scenes that are just cheesy.

There is representation in the main cast, that should be something that every LGBT series should have because there is a lot of LGBT actors that aren't given a chance. Pose it's good for something that should be normal.

I LOVE this show. I 100% recommed. Everyone should watch this. It's beautiful, it's raw, real, even funny at times, and most of all it's inspiring. It reminds you that family doesn't have to be blood related. It gives you a unique look into the LGBTQIA+ community and the struggles that were faced in the 80's and early 90's in the name of just being who you are. This is a must-watch. Especially now, since it's Pride Month! 🏳️‍🌈 Don't forget that Pride began as a riot ✊🏼

I can best describe it as a show that teaches you love as an infinite phenomenon; as it allows you to love yourself, each character, and every single artist who has worked and continues to work on the project.
See Details