Where to watch
Buy from $1.99
Subscription
Buy from $1.99
You might also like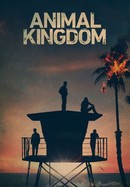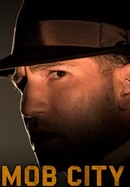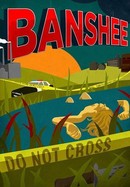 Rate And Review
News & Interviews for Power: Season 3
Audience Reviews for Power: Season 3
The plot lines get a bit repetitive. Nobody trusts anybody. Ghost is supposed to be this shrewd mastermind, but at the same time seems to have little insight into what motivates people. There are definitely some great aspects to it and I watched the first two seasons relatively happily but it was just the same kind of stuff happening over and over so I stopped watching.

THIS SHOW IS GARBAGE I DON'T SEE WHAT ANYBODY SEES IN ANY SHOW THAT DOES WHAT THIS SHOW HAS DONE TENFOLD. I DON'T WANNA SEE OR WATCH A SHOW WHERE ALL THE PEOPLE IN SAID SHOW CAN'T MAKE A DECISION TO SAVE THEIR LIFE WHEN EVERY ONE IS OVER SOME LITERAL JR HIGH SCHOOL BS EVERY SECOND WITH EVERY CHARATERS BIGGEST DILEMMA IS WHETHER OR NOT THEY WANNA FOREVER BE PUSSY WHIPPED OR ON HOW MUCH OR HOW LITTLE THEY WANNA CHEAT. IT IS ABSOLUTELY THE MOST STALE SHOW IVE EVER WITNESSED ON TV. THE CHARATER DEVELOPMENT DOESNT GO ANYWHERE OTHER THEN OH HERE IS HOW SAD AND PATHETIC THE CAST IS AND JUST LIKE THE CHARACTERS THIS STORY WILL PUT YOU TO SLEEP WITH HOW SLOW, BORING AND BACKSEAT ANY ADVANCEMENT IN SAID STORY IS UNLESS YOUR ONLY INTERESTED IN THE WORST SOFTCORE PORN EVER MADE. YOU'D GET MORE DRAMA IF YOUR RECORDED ME TURNING THIS SHOW OFF EDITED IN SLOW MOTION.

This is the show to watch, Empire is over-rated.

Losing grip. Not impressed. Lost me at Season 3: Episode Four. Kanan's character needs cutting, Tommy needs to reconcile with Ghost (better drama), the psychotic DC cop and her Texas Tea sidekick need to be axed as well---with a quickness. Yuck! (Advice: Get back to great, chic writing showrunners).

Looking forward to tonight's episode after a week off- it's been very good this year. If Nerve-wracking...

I really liked the last season. So far, season 3 is horrible. They are trying way too hard to be a good show.

Fantastic acting and riveting story line.