Powers
(2015)
What to know
Critics Consensus
The interplay between the characters lacks spark, but the detailed world-building of Powers shows potential. Read critic reviews
You might also like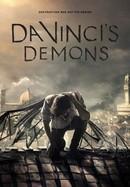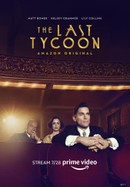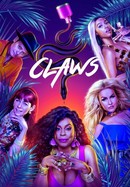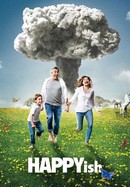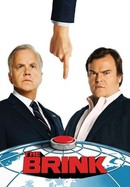 Rate And Review
Audience Reviews for Powers: Season 1
Wasn't watching much TV when this came on. Just ran across the show. I like it alot!!!!

This show started off weird. But after the first few (maybe 3) episodes I loved It! I wish there were more seasons to watch.

Now a days it's hard to find an original idea that captures even a small amount of attention from the crowd. And this, in my opinion, has been one of the best new series in the last 5 years. So I just want to thank everyone who had a hand in this amazing series and I hope that sooner rather than later it's greatness can be fully realized.

This show is phenomenal. It is original and it draws you in quick. It totally beats out all the other super hero shows because unlike the Marvel or DC series that let you down because of lack of story, not following comics, or the fact that the actors totally do not do the actual characters justice. This show is quite the opposite. All the characters are original, the story is original and it is gritty and uncut. It is everything that all the other shows wish they were.

This show is like nothing I have ever seen before. Casting is beyond perfect and a treat to watch.

Has some potential but lacks sincerity and cohesion not only from the scripts but also some of the cast. In fact there is a lot better out there to enjoy and if this returns they need to do a hell of a lot better

I did put 5 stars but the ending of season 2 was awful, worse than mass effect 3. Season 1 and some of season 2 were full of good moments though.

nice addition to the PSN.

This show deserves a second look. Although the many criticisms of the ropey dialog and the quality of the character interplay are all warranted, these negatives become less and less important as the season progresses. If you can make it beyond the (sometimes wince-worthy) first two episodes, you will be rewarded with a compelling and very dark story arc that has no problem exploring the shadier side of it's superheroes. Reminded me a little of 'The Boys' in this regard. All the supers have their own publicity agents and branded products, and like any other super-rich celebrity clique they all have plenty of people prepared to help hide their little indiscretions for the right price. So when one of their own loses his powers and decides to become a cop instead, well that's a cop who might know where a whole lot of skeletons are buried... Actually I liked most of the character interplay once the story got going and the characters actually had something to work with (Eddy Izzard is charismatic as the main baddie, as always), but it would've been impossible for *anyone* to rise over the terrible dialog they got lumbered with in the first episodes. Still, if you can ignore this and wait for the blood to start flowing and the heads to pop off you'll get a superhero story that at times rivals 'Heroes' for it's addictive can't-wait-for-the-next-episode cliffhangers. And it's got renewed for a second season, so it can't be all bad !

Powers is a show made by Brain Micheal Bendis based on one of his comic books that he had made himself. However strangely it is known that it does not follow the story that it is trying to tell in that comic very faithfully at all. Which is weird. That being said it is still a decent show overall. It had a good pilot episode and it grew as it went on. Though the story does waver at some points it did a fine job, but it does have some rough patches it can hopefully make up for in season 2. The child actors in this show are just bad! No really aside from Logan Browning everyone else sucks hard! Olesya Rulin sucked. I mean she was god awful in this. When she wasn't talking and just doing facial expressions they were horrible and when she talked she acted like she was lost the entire time. I mean seriously poor. Noah Taylor as Johnny Royale is one cheesy comic book villain, and he isn't even really that bad. His acting I didn't hate, but I wish his character wouldn't talk like he was some smoke addict. Susan Hayward is a good actress in this. While the character of Pilgrim isn't very compelling she is on screen. I liked her playing this character overall. She was decent here. Michelle Forbes is awesome!! I mean she really holds her own here. In fact most of the adult actors in the film do a good job here. Her character and relationship with Christian is so compelling as well. I really liked it a lot. Eddie Izard isn't too bad here either. His character starts off pretty one dimensional at first, but as the story goes on his acting ability also begins to shine in more and more and it is quite interesting to see when it does. Sharleto Copley is the best actor in this show without a doubt and his character is compelling, and it pulls you in and make you want more as well. Good job!!
See Details