Quantico: Season 1
(2015 - 2016)
Where to watch
Buy from $1.99
Subscription
Buy from $2.99
Buy from $1.99
You might also like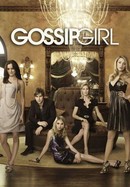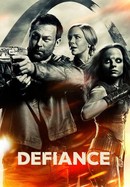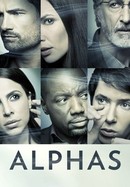 Rate And Review
Quantico: Season 1 Photos
News & Interviews for Quantico: Season 1
Audience Reviews for Quantico: Season 1
I like seeing how the recruits handle the situations they are put in. But I don't like the way the episodes go back and forth from present to past constantly. It's confusing. Even though there is a lot I don't like, I keep watching it. For now anyway.

I think they dropped ball on what could been good show. Also Priyanka Chopras character ot on my nerves and if they were just going to solve 1 terrorist attack it would been alot better if they did 12 episode season instead of 22 grueling drawn out episodes. I would have enjoyed it more if they had done like FBI or FBI Most wanted by solving all the different crimes the FBI investigate.

This was a really great show for the first two seasons. It always had me at the edge of my seat waiting for what was next to come. The show should have ended after the second season because the third season barely correlates to the first two seasons. Seeing how the show was canceled after season three, I'm not the only person who felt the same. I think if you were to watch this show, stop after season two and let your mind imagine what were to come next. I wish that is what I did because watching the third season ruined it for me.

The more I watched, the more I realized how much I hate this show, and I hate Priyanka Chopra, or at least her character. Maybe I'm bitter because this show wasted so much of my time, but maybe it's my fault for believing it would all be worth watching...it's not. The writers try too hard to create twists and turns that they became pretty predictable, or too convoluted. Characters are one dimensional, and too easy to turn on each other during one episode, to see them forgive and forget as easy the next. And worst of all, the main character is not really someone you want to root for or want to care about. She's spoiled, got into other people's business, which usually didn't end up good for them, and she used the people who cared about her the most, because she always thought she knew better. Don't even give this show a chance, you'll hate yourself for wasting so much time.

Perfect show with full entertainment.

I liked it just barely enough to finish season 1, but i have to say, network programing is so dumbed down that it's hard to watch. The writing and editing was poor. The plots twists are fairly predicable and writing was meh. Acting was par for a network tv show.

Best way to describe this show is to describe how the show's writers meetings go: Head writer: Ok, people, give me all of your ideas. Writers: Provide myriad of plots and ideas. Head writer: Ok, let's do all of them, at the same time.

The dumbest show ever! 4-5 girls I can't tell apart. from a cop show to a high school love fest. I've seen nothing that resembles anything remotely real to life.

Flat script, boring characters, predictable twists... plain american tv show - laaaame.

Hard to find much to like here. Shallow acting, predictably forced plot twists, hackneyed characters. The characters bounce between overly strong and confident to completely helpless and vulnerable from minute to minute. Hard to picture most of the group actually succeeding beyond day one of FBI recruit academy. The women wearing low-cut tops and the men overly-tight shirts (neither of which would meet uniform standard) are probably the only reason some people watch this dribble.