Quicksand: Season 1
(2019)
You might also like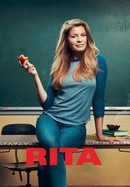 Rate And Review
Quicksand: Season 1 Photos
Audience Reviews for Quicksand: Season 1
interesting, nicely written

So unreal, and yet so real

Extremely good! Really impressive acting.

Such a wonderful mini-series. Great from start to finish. An absolute must-see.

I get the undertones regarding privilege ( or lack of ) and the Nordic problems regards racism, but it fell flat on its own premise ? Schooling is organised, such that, cross fertilisation of wealth never becomes part of the dictat or normality. It seems to be making references to Utoya, but never makes them strong enough. It's an exceptionally dreary piece of drama, that hints there may be more series. God help us.

Intense from end to finish. Not an easy series to watch due to the complexity of its themes and characters, but once you start watching you won't be able to take your eyes off of the screen. The strong performances pair well with the incredible writing, making Sandman and Dencik the scene stealers of the show.

Not a typical murder story, this one focuses on why the murder was committed than whether it was committed or not. Flowing story with careful buildups and interesting teenagers vibe. Horrible acting but ended up with a satisfying conclusion | Follow us at @uncle.review

If watching 6 episodes of rich teens partying their brains out and shooting each other in the end is your idea of fun, then this series is for you. I couldn't wait for ep. 6 to wrap up, whatever the verdict was.