You might also like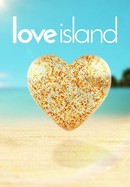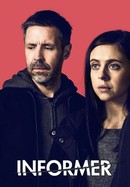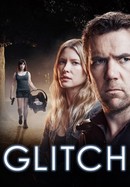 Rate And Review
Audience Reviews for Rake: Season 5
Season 5 did not live up to the four excellent preceding seasons, although Richard Roxburgh was as endearing as ever. All the cast were great but for some reason the writers chose to downplay Missy and up play Nicole which was a massive mistake. Cleaver:Missy scenes were wonderful whether happy or sad. Cleaver:Nicole scenes were dull, frustrating and boring. It would have been better if Nicole had reunited with Barny and Missy had taken on the role of PA. A missed opportunity and a bad, and sad, decision by the writers. Also Cleaver lost all his cunning and sharp practice behaviour to be ridiculously outwitted by his driver and paying tourists and his out of character acceptance of Nicole's rudeness, nagging and incompetence. And a sad loss of his court room scenes. It would have been so much better if he had had to juggle being a lawyer and a senator with pressure from both criminals and corrupt politicians. Let's have a season 6 with the old Cleaver wheeling and dealing again!

I've never seen anything like this. Rake was so engaging and fun for the first four seasons. Then, the minute Season 5 started, it transformed into a muddled, unfunny mess. As the season progressed, it only got worse. It's distasteful, it tosses all the characters carefully established in the previous seasons into the trash, and it proposes ridiculous scenarios rather than try to keep at least a toe or two in reality. Season 5 doesn't have any of the charm, humor, fantastic writing and wordplay of the first four seasons. It's been debated and argued, and the creator of the show has argued back his angry refusal to acknowledge what a stinker's bridge this show is. My guess is he had a bad drug habit or mental breakdown which started at the onset of the writing for this season, or perhaps he fell and hit his head. Maybe he was kicked in the head by a farm animal. But regardless of the reasons, Season 5 of Rake is a real turd. I am truly sorry I watched it as I loved Rake, but now I will never think of the series the same again.

It's so sad that I couldn't continue watching this season it was so bad. I gave 5 stars to seasons 1-4 and they are literally some of my favorite television seasons of all time. It was really just a shame how this show fell apart. Should have ended at the end of season 4.

After four fabulously fun seasons (Season 4, Episode 1 being the highlight), Season 5 disappoints. There's a reversal in the evolution of lovable rake Cleaver Greene in the final season, which I wish I had skipped. In the final episode, as Cleaver teams up with nemesis David Potter for what could have been a satisfying finale, the show abruptly and nonsensically shifts to a ridiculous end. In that pivot, the writers miss an opportunity to salvage not only the season but the series. Even so, Richard Roxburgh remains brilliant, fresh and funny. I never tired of the Cleaver Greene character.

First 3 seasons were fantastic. I was glued to the screen. Season 4 started to get a little too crazy - maybe the writers got bored or ran out of ideas for the characters? Season 5 was a shit show. I'm trying to stomach the last few episodes. I guess they should have stopped the series after Season 3 1/2.

This is probably my FAVORITE Series of ALL Time! Loved every minute of it a...watched it 40 days straight! Miss Cleave already : )

After 4 brilliant seasons, the fifth one feels phoned in. Cleaver is a caricature of himself in this season. All his worst qualities are amplified and he seems to mostly lack the redeeming qualities that made the audience root for him. The well-rounded, complex character is gone, and in his place is a one-dimensional lazy man who will intentionally hurt his loved ones to avoid responsibly. The old Cleaver was selfish but never intentionally hurt people he cared about, was hard-working when he needed to be, and wasn't generally so clueless about human emotion. It feels like the writers just went for the cheap laughs and formulaic writing because they knew this was the last season.