You might also like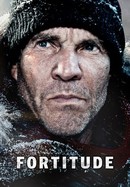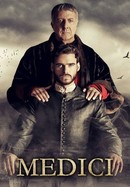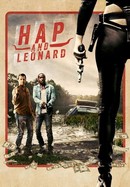 Rate And Review
News & Interviews for Riviera: Season 1
Audience Reviews for Riviera: Season 1
Es muy interesante como mezclaron dos culturas y escenarios para llevar a cabo ésta excelente y exquisita puesta en escena

The first episode was a little shaky but things really pick up as the season moves along. A lot of interesting twists and turns. I am definitely looking forward to season two!

Visually gorgeous. So many problems with the writing and motivations, but the worst is the casting. One example: The three siblings. Christos looks the oldest and has a stocky, almost swarthy look. The actor is of Greek heritage and looks about 35 (although he's 31 here). Adriana is supposed to be 16 and looks it. She's French and speaks with French accent. So I put the accent down to her not having gone to boarding school, but can't get over the fact that she is tall and willowy with very white skin and red hair. The other son, Adam is Welsh and speaks English very differently from anyone else in the family! That's originally why I looked him up. I wondered what the heck accent he had. (When their mother says that the oldest son used to sneak down in his pajamas to get canapes for the others during parties the apparent 20 year age gap between the siblings makes this scenario unlikely.) The miscasting continues. There is zero chemistry between Julia Stiles and her husband. When the first episode opens and he is watching her sleep and she wakes and catches him, she looks pissed off and he is cold. I thought perhaps that was the end of their marriage...but no, their marriage was supposedly happy the entire brief time before he died. Regarding the script: When Georgina has Christos locked in the secret room during the Gala and is going to keep him there until he breaks and tells her the information, she visits him about 6 times during the party and he goes from sleeping off his last fix to desperately needing a fix. Why did she go down to check on him every 20 minutes to see if he'd broken? Anyway, she gives him his next fix and then he tells her the info.

Tropey and with minimal acting

I'm not sure why many people are saying this tv show isn't good, but I think it's worth to watch! Yes, it wasn't the most amazing plot and there was some cliches, but this first season was really entertaining and I couldn't stop watching it. The plot drama and mysteries just suck you in. There was huge range of talented international actors and actresses which made it really exciting to watch!

Season One has started out with a decent mystery and intriguing characters. By mid-way through the 3rd episode I found my attention starting to drift off. Hopefully it improves and develops a stronger path to a resolution.

Riviera isn't high art, and doesn't pretend to be. It's slick, glamorous, fast-paced, precision-tooled entertainment: brain-candy of the purest grade, and I gobbled it up.

THE critics may pan it, however it's much better than anything on tv right now. I'm hoping for a Season 3. It keeps you on the edge of your seat. It just keeps getting better.

I actually loved watching this with my boyfriend, neither one of us can wait for the next season, so excited to watch the 2nd season. YAY!