RuPaul's Drag Race
(2020)
Where to watch
Buy
Buy
Subscription
Buy
You might also like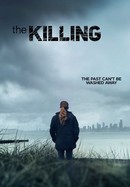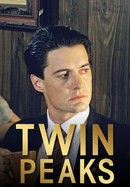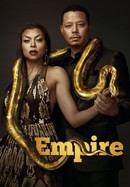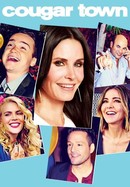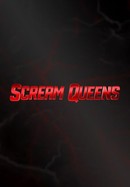 Rate And Review
RuPaul's Drag Race Videos
RuPaul's Drag Race: Season 12 Photos
Audience Reviews for RuPaul's Drag Race: Season 12
Having just binged Season 11, Season 12 thus far is kind of a letdown. I'm not as thrilled with the cast — I don't find them as loveable…

I'm so in love with this season. I loved all the cast and all the challenges because they were so strong. The Rusical was the best ever!

A fun season thanks to the likes of Heidi, and Crystal Method but it became clear who were favored and kept around despite not the best performances. The biggest negative was the over politicization of the season notably with Jackie Cox.

Covid and Sherry Pie ruined it all..but hey...they did fairly good with the options they had. Moreover, not enough drama in my opinion, this year's cohort really was Ru Paul's Best friends. I even watched Untucked and nothing really spicy there either. I really feel sorry for all the other participants, I really wish they get the gala they deserve and maybe a real coronation.

This season was absolutely amazing! There were no queens that could be deemed as "unlikable". It was just full of talented queens, and as much as the show itself is getting a little old and kind of destroys drag (in a way) the girls this season were really really good at being themselves which was probably the best part of it!

Completely awful Don't bother

The bestest reality show made ever! Mama Rules!

They kept saying and repeating that this is the most talented batch of queens. I really beg to defer. I find that the truth is the opposite of that, which explains why they have to repeatedly verbalize it to try and shift public opinion. If this batch of queens is truly the best, we don't need those involved in the show to tell us, we would already know.I find this season's queens to be completely lackluster. While no one has the authority to truly define what drag is and isn't and that Sharon Needles type of drag is completely legitimate. What Crystal Methyd do most of the time was outright a circus show and not drag. I mean come'on look at the Makeover Look with Opal, that's clearly not drag, it's a man dressing up as a male sesame's street character. To think that Rupaul faulted Alaska back in the the day for dressing up in a challenge as a farm boy, to allowing and even rewarding this nonsense.... Nothing against the winner of the season as well. But he was a pretty "meh" contestant. So to have him as THE winner, really solidify my sentiments that this season sees a extremely lacklustre of queens. They are nowhere at the level of previous seasons. Most of them feel so manufactured and off-the-mill. And RuPaul needs to stop defining clown-bafoony as drag. A man dressing up as a male character is not drag.

best season, best cast, amazing winner, I love everything about it.

After 11 seasons, 5 All Stars, millions of fans and drags, is this the best queens you could find? Gurl, please. I don't want to be shady, but come on, do you really think they are at the same level as Bianca del Rio, Valentina, Raven, Katia, Trixie, Alaska...? They are cute, but there's no fuckin comparison.
See Details