RuPaul's Drag Race: Season 13
(2021)
Where to watch
Buy from $1.99
Buy from $1.99
Buy from $1.99
You might also like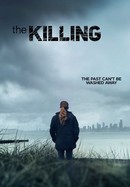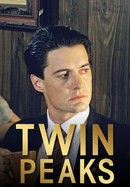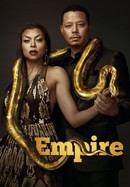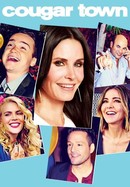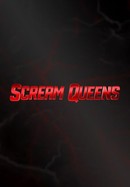 Rate And Review
RuPaul's Drag Race: Season 13 Videos
RuPaul's Drag Race: Season 13 Photos
Audience Reviews for RuPaul's Drag Race: Season 13
The worst season ever. It's so boring for a lot of things: the dynamic between the winner group and the loosers, the kandy drama, unfair judgement. Pure garbage

A trainwreck of a season that maybe they can blame on the pandemic, but start to finish not much memorable moments.

Dropped it on episode 5 because I couldn't stand "Kandy Muse"'s attitude a second longer, then decided to spoil myself and see how much more of her I'd have to see... And she's gets all the way to the finale. Girl, bye. First 2 episodes were great. And it went downhill from there...

Rpdr is one of my favorite shows. This season felt sad and boring to me. It felt very "pay to play" with a ton of looks brought from home modeled on look queens. There was a ton of lipsnycing, which I normally love, but without content behind it, it felt like a cheap version of American Idol. It was all looks. The challenges were easy and lacked a ton of creativity. The season also lacked a narritive. I understand a dear member of the production staff passed away, but it's such a drastic change away from having personality, that it was hard to watch with any real commitment.

All of the Ru Paul´s drag races are rigged. The editing is manipulated and it´s clear that none of the emotions are real. The candidates are selected on their background stories, which are supposed to be tearjerkers. If you don´t cry enough, you can leave. Juggling with personal feelings and laughing at candidates 'defaults is bullying. In this case the show´s purpose has reached the opposite effect. Many people will have difficulties making their ´Coming out 'after seeing this show, because it´s impossible to identify with it. While other seasons were less obvious, finally a bigger audience can see this is an overproduced fake show, which only has one focus point: selling Ru Paul´s brand.

I just didn't care who won it. Season 12 was so packed with talent, so I'm not whining that drag race is losing appeal, I just didn't love it.

I think we have found a season worse than season 11. Season 12 was way better and they had a zoom finale. Their cast was more dynamic and flowed organically (even with Sh***y P*e). This season was just trash, it was full of favoritism toward lackluster queens (i.e. Symone & Kandy). It forcibly hid talent from 3 queens (Tamisha, Lala & Denali) then tried to make three more subpar to the winner and runner up (Rosé, Gottmik & Olivia). Overall just disappointed this season, it was insulting to the audience to sell this as a great season.

This season was the worst of all. Everything was corny, not funny and real talents were overshadowed by queens that had more money to spend on clothes. Some of people were dragged for doing the same concept while the "winners" done the same or even more. Gottmik sally white face? Okay we get it. Ur fav thing to say is gooorge? Wow u r so quirky. What about Candy? She was angry all the time and when she wasnt- she was being completely inappropriate and rude. Coming from the ghetto is not an excuse for such behaviour in the whole season. (How she send way more talented gottmik home? No one knows.) And our winner? She had very good looks, i will give her that. But she was so predictable that it was boring. Nice that she putted "say their names", and had some iconic looks but she aint a dancer, comedian and more. If she didn't have expensive creations she was wearing- there would be nothing left. The worst season and the final was just about "who is least bad of them?". (The worst queen imo was boring Olivia who should go home first) Overall trash, dont watch it.

It's very unfortunate that RuPaul uses its huge platform to promote the worst of the gay culture instead of the best of it. The entire season was fulfilled with bullying and insults coming from some obnoxious extremely inappropriate queens. And instead of being educated, they were rewarded for that unacceptable behavior?!

I think the show has lost its way. It is now so over-produced. And the challenges / outfits have now become "who has the most money to spend on an amazing garment?" which I no longer find entertaining. Drag Race UK is fun, though.